"As central banks take away the proverbial punchbowl of quantitative easing, markets will be more volatile and returns will be lower even as the global economy continues to post solid growth. Investors will have to be more selective with a greater focus on capital preservation to ensure they are not left naked as the tide of central bank liquidity goes out. Simply 'buying the market' will no longer work." DAVID RILEY, CHIEF INVESTMENT STRATEGIST
How do the European asset- and mortgage-backed securities fare today a decade after the financial crisis they have been incriminated in? We make an assessment of the asset class, comparing today's market conditions with those of ten years ago.
With KGAL's 40-year experience in aviation investments, including its two joint ventures

Climate change poses clear and material risks to real estate assets with the potential to impact return profiles. This paper focuses on listed real estate, which has historically lacked appropriate tools to allow investors to assess their exposure to climate risk and to integrate it effectively in their investment strategies.
Our 2019 outlook forum brought together roughly 100 investment professionals to discuss the global economic outlook, identify market themes for the new year, debate risks such as recession fears, and refresh our asset views.
Click manager name to view full profile
---
Each month IPE surveys around 100 asset managers with one or more European segregated mandates for their predictions for equities, bonds and currency markets in the next 6 to 12 months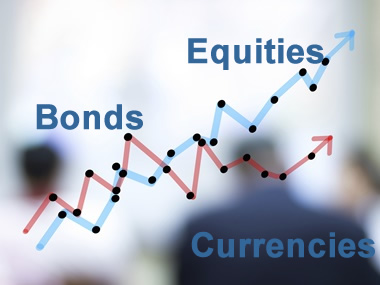 Manager expectations December 2018
At times we aim to find the mountains within the molehills of manager expectation shifts. In our defence, any curvature is worthy of recognition. Sometimes, changes (or lack thereof) come along that are worth diving into. In the prior survey, it was the four-month lack of change within the high sentiment toward US equity markets to rise that was significant. During the current period, hyperbole aside, change has come....read more
Previous manager expectations


Pictet Asset Management
Pictet Asset Management is an independent asset manager, overseeing over EUR 162 billion for our clients across a range of equity, fixed income, alternative and multi asset products.
Visit Pictet Asset Management's Reference Hub profile >>
---
Dissecting the cost of trade war
Investors are becoming hopeful that the US and China can avert a full-scale trade dispute. The world's two biggest economies have reasons to do so – according to our calculations, a trade war – however improbable – would tip the global economy into stagflation and lead to a sharp decline in world stocks, as our chief strategist Luca Paolini outlines in this short article....read more

US bond yields: nothing to see here?
Investors shouldn't get too anxious about a recent sell-off in US Treasuries. In investment, nothing focuses the mind more than those instances when a currency, index or security bursts through what's regarded as a "psychologically important" level. Investors are currently living through just such a moment....read more