The resurgence in equity market volatility in 2018 has again focused investor attention on how to limit downside risk in a portfolio without giving up too much of the upside potential associated with long-term equity investing. 
European asset-backed securities remain a focus for investors seeking attractive levels of yield. An anticipated increase in supply is expected to be met with additional demand from new investors seeking the relative value of the asset class. Fund manager, James King, explains.

We describe three alternative real estate asset classes that may cater to investors' income needs. European hotels are becoming ever more interesting – not least due to rising tourism. US real estate is particularly compelling if one invests outside the major agglomerations. And, finally, global income securities (aka listed real estate) provide a full range of instruments with diverse risk and return characteristics.
The United Nations put out a strong call to action for the private sector to play a fundamental role in achieving the Sustainable Development Goals over the next 15 years.
The political situation in Italy is still uncertain, with some indication, but no formal appointment of the Prime Minister. We may witness a somewhat unusual state of affairs over the next few days, a sort of "technical government" of no parliamentary extraction, subject to a political contract. 
Click manager name to view full profile
---
Each month IPE surveys around 100 asset managers with one or more European segregated mandates for their predictions for equities, bonds and currency markets in the next 6 to 12 months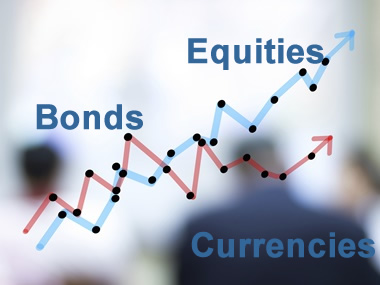 Manager expectations February 2018
Given the similarities between the February 2018 and February 2017 expectations surveys, it may be appropriate to wish everyone a 'happy same year'. This is not to be taken lightly. Nor is it meant to overlook that while responses may look similar, there are no guarantees global markets will not change or even break in 2018....read more
Previous manager expectations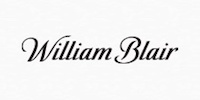 William Blair Investment Management
William Blair is committed to building enduring relationships with our clients and providing expertise and solutions to meet their evolving needs. We work closely with private and public pension funds, insurance companies, endowments, foundations, and sovereign wealth funds, as well as financial advisors. We are 100% active-employee-owned with broad-based ownership. Our investment teams are solely focused on active management and employ disciplined, analytical research processes across a wide range of strategies, including U.S. equity, non-U.S. equity, fixed income, multi-asset, and alternatives. William Blair is based in Chicago with an investment management office in London and service offices in Zurich and Sydney.
Visit William Blair's Reference Hub profile >>
---
The Case for Macro
Macro investors adopt a top-down view of the world in which they analyze broad trends to allocate risk across asset classes, geographies, sectors, and currencies—resulting in a liquid strategy that aims to deliver strong risk-adjusted returns without having to rely on rising equity or bond markets....read more
Adding Science to the Art of Active Management
Traditional active asset management firms—long-only, fundamentally-driven stock-pickers—are facing a crisis of relevance as the shift from active to passive picks up....read more