What have been the most important lessons learned in terms of the performance since GIS SRI Ageing Population (the Fund) was launched in 2015?
Michael Freno, Head of Global Markets, discusses the benefits of 'multi-asset' or 'opportunistic' credit portfolios and the newly-launched Barings Global Investment Grade Strategies.

US real estate investors are entering year four of a period of relative calm, income-driven performance. Demand is strong. Supply should be monitored closely. Capital flows are supportive but not excessive, even as spreads show signs of easing.

Soraya Kazziha, PIMCO's Head of EMEA Client Solutions and Analytics, Rene Martel, PIMCO's Head of Retirement Solutions and Michael Burns, Head of the UK and Ireland Institutional Sales Team. 
Click manager name to view full profile
---
Each month IPE surveys around 100 asset managers with one or more European segregated mandates for their predictions for equities, bonds and currency markets in the next 6 to 12 months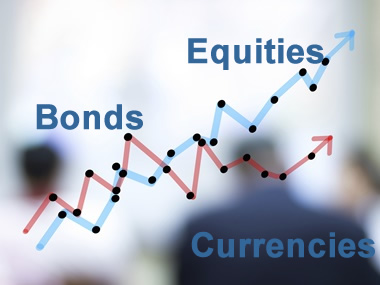 Manager expectations February 2019
The end of 2018 saw expectations shift meaningfully in certain markets, and then pause. It also saw trends accelerate, then pause. For most of us, the pauses were welcome, because the shifts were related to broad market plans. Unfortunately, 2019 has seen a resumption in the directionality away from prior trends. Trends that had previously been accelerating have resumed as well. These are not universally negative movements, but are meaningful....read more
Previous manager expectations


Pictet Asset Management
Pictet Asset Management is an independent asset manager, overseeing over EUR 162 billion for our clients across a range of equity, fixed income, alternative and multi asset products.
Visit Pictet Asset Management's Reference Hub profile >>
---
Dissecting the cost of trade war
Investors are becoming hopeful that the US and China can avert a full-scale trade dispute. The world's two biggest economies have reasons to do so – according to our calculations, a trade war – however improbable – would tip the global economy into stagflation and lead to a sharp decline in world stocks, as our chief strategist Luca Paolini outlines in this short article....read more

US bond yields: nothing to see here?
Investors shouldn't get too anxious about a recent sell-off in US Treasuries. In investment, nothing focuses the mind more than those instances when a currency, index or security bursts through what's regarded as a "psychologically important" level. Investors are currently living through just such a moment....read more