Valuation bubble? Inflation? Crisis? It's been a spectacular 2017 for global equities, but how long can it continue?

On the heels of two good years in the bond market, the best days for fixed income are likely behind us. 2016 produced strong returns in most sectors, especially high yield corporate bonds, which generated double digit gains. 
Commercial real estate debt can act as a 'superfood' for various types of investment portfolios by enhancing performance. In our analysis, CRE debt can provide real estate equity and multi-asset portfolios with higher risk-adjusted returns. 

As 2018 starts, the scene is set for a positive year for equities. Across Europe, there are clear indicators of continuing economic growth after a very strong 2017.

Greek assets have potential to perform this year. We like Greek equities best.
Click manager name to view full profile
---
Each month IPE surveys around 100 asset managers with one or more European segregated mandates for their predictions for equities, bonds and currency markets in the next 6 to 12 months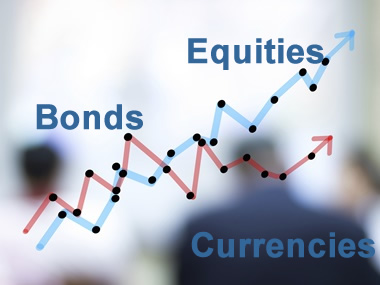 Manager expectations November 2017
Despite rising geopolitical tensions, there was no corresponding rise in negative sentiment in the most recent survey period. That does not mean there were no changes in sentiment trends; only that shifts were mostly slight. Perhaps it is important to put quiet times in perspective, however. Just as an ocean's tidal shift can occur almost imperceptibly, the power behind the change can be immense....read more
Previous manager expectations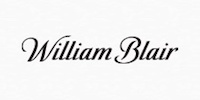 William Blair Investment Management
William Blair is committed to building enduring relationships with our clients and providing expertise and solutions to meet their evolving needs. We work closely with private and public pension funds, insurance companies, endowments, foundations, and sovereign wealth funds, as well as financial advisors. We are 100% active-employee-owned with broad-based ownership. Our investment teams are solely focused on active management and employ disciplined, analytical research processes across a wide range of strategies, including U.S. equity, non-U.S. equity, fixed income, multi-asset, and alternatives. William Blair is based in Chicago with an investment management office in London and service offices in Zurich and Sydney.
Visit William Blair's Reference Hub profile >>
---
The Case for Macro
Macro investors adopt a top-down view of the world in which they analyze broad trends to allocate risk across asset classes, geographies, sectors, and currencies—resulting in a liquid strategy that aims to deliver strong risk-adjusted returns without having to rely on rising equity or bond markets....read more
Adding Science to the Art of Active Management
Traditional active asset management firms—long-only, fundamentally-driven stock-pickers—are facing a crisis of relevance as the shift from active to passive picks up....read more