Salesforce has cut its net greenhouse gas emissions to zero and delivered a carbon-neutral cloud. The company has attractive fundamentals and looks well placed to retain its position as one of the leading cloud-computing platforms.
The protracted injection of liquidity into the fixed-income space over the past decade has resulted in more than $14tn-worth of negative-yielding debt. In today's upside-down world, a flexible approach will help credit investors keep an active watch and avoid potential pitfalls.
Slowing growth and rising risks have – or will – drive looser regional monetary policy Strong near-term support to real estate values on lower for longer policy rate Increasing dislocation and divergence in market performance on uneven regional outlook Longer-term asset bubble risks in fundamentally weak markets Focus on resilient cities and fundamentally strong markets

Three consecutive years of disappointing commodity prices has led to farmer incomes decreasing year after year. Low prices for soybeans, corn, milk and beef have reduced the level of farm income and 2019 is not expected to provide a deviation from this trend.

Trade and other geopolitical issues are heating up. Economic growth is looking more uncertain and market volatility rising. Expect a tougher climb in 2019.
Click manager name to view full profile
---
Each month IPE surveys around 100 asset managers with one or more European segregated mandates for their predictions for equities, bonds and currency markets in the next 6 to 12 months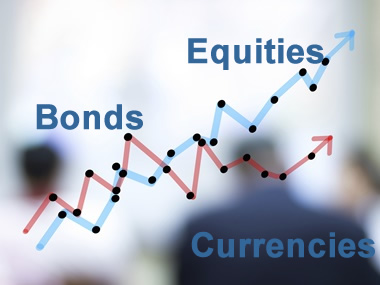 Manager expectations June 2019
Last months' move away from political risk continued this month for the US, the EU and Japan. The UK figures were stable or moving slightly in the opposite direction, reflecting worries over Brexit with the UK body politic in disarray....read more
Previous manager expectations