As the global investment landscape continues to evolve, so does FTSE GEIS. Recently enhanced to include coverage of micro cap companies from both Developed and Emerging markets, FTSE GEIS provides investors with accurate, comprehensive coverage of global equities using an approach to index construction that is objective, transparent and reliable.

With a burgeoning economy and two-thirds of its massive and rapidly growing population of working age, India is viewed by many as a highly attractive country for doing business. This paper surveys the state of the Indian Rupee-denominated fixed income markets and considers the opportunities for foreign investors.

• Aggregated revenues increase by 50% to EUR 292 million, adjusted EBITDA of EUR 184 million ( 50%), adjusted net profit of EUR 135 million ( 45%) • Assets under management increased to more than EUR 25 billion • Net debt significantly reduced over the course of the year • Forecast for 2019: Further profitable growth in the core business • Increase of the dividend proposal to EUR 2.50 per share reaffirmed

In the first podcast, Daniel Wild explains why embracing SI is "a good sort of selfish", as it enables the investor to enjoy superior risk-adjusted returns while also helping the planet on a range of environmental, social and governance (ESG) issues at the same time.
Eaton Vance Monthly Market Monitor presents a concise review of economic and asset class data through clear and impactful charts. Providing timely information across a broad array of markets and investment topics, this guide serves as a helpful resource in providing connectivity between changing market events and implications for investor portfolios.
Click manager name to view full profile
---
Each month IPE surveys around 100 asset managers with one or more European segregated mandates for their predictions for equities, bonds and currency markets in the next 6 to 12 months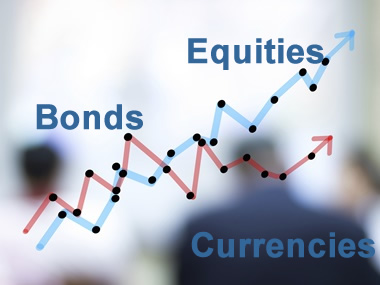 Manager expectations February 2019
The end of 2018 saw expectations shift meaningfully in certain markets, and then pause. It also saw trends accelerate, then pause. For most of us, the pauses were welcome, because the shifts were related to broad market plans. Unfortunately, 2019 has seen a resumption in the directionality away from prior trends. Trends that had previously been accelerating have resumed as well. These are not universally negative movements, but are meaningful....read more
Previous manager expectations


Pictet Asset Management
Pictet Asset Management is an independent asset manager, overseeing over EUR 162 billion for our clients across a range of equity, fixed income, alternative and multi asset products.
Visit Pictet Asset Management's Reference Hub profile >>
---
Dissecting the cost of trade war
Investors are becoming hopeful that the US and China can avert a full-scale trade dispute. The world's two biggest economies have reasons to do so – according to our calculations, a trade war – however improbable – would tip the global economy into stagflation and lead to a sharp decline in world stocks, as our chief strategist Luca Paolini outlines in this short article....read more

US bond yields: nothing to see here?
Investors shouldn't get too anxious about a recent sell-off in US Treasuries. In investment, nothing focuses the mind more than those instances when a currency, index or security bursts through what's regarded as a "psychologically important" level. Investors are currently living through just such a moment....read more