Unlike many things in life, the method is not as important as the outcome. Active or passive? Friends or enemies? It's time to reframe the debate and embrace the whole continuum.

An increasing number of investors are looking at the opportunities that direct mortgage investments around the world can offer to their search for yield. 

There are gradual shifts in market conditions that may act as magnetic forces on the distant use, value and investment performance of commercial real estate and infrastructure assets. 

Growing environmental concerns, and the concerted effort to tackle them on a global scale, are generating large-scale changes across multiple industries. The ability to more precisely identify how environmental regulations are driving industry changes, and having a deeper understanding of their impact on related companies and sectors, could offer investors a structural advantage.
What does the future hold for investors? Find out more about our long-term views on market and asset class performance in our Secular Outlook.
Click manager name to view full profile
---
Each month IPE surveys around 100 asset managers with one or more European segregated mandates for their predictions for equities, bonds and currency markets in the next 6 to 12 months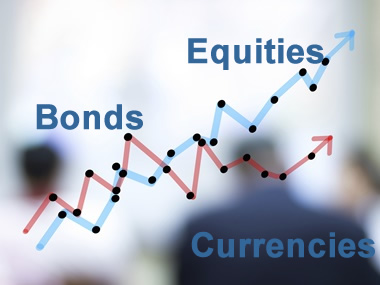 Manager expectations June 2018
This month's IPE Expectations Indicator poll sees no change in some areas, some change in others, and a continuation of a long-term trend, which is, in itself, both a change and not a change....read more
Previous manager expectations


Pictet Asset Management
Pictet Asset Management is an independent asset manager, overseeing over EUR 162 billion for our clients across a range of equity, fixed income, alternative and multi asset products.
Visit Pictet Asset Management's Reference Hub profile >>
---
Dissecting the cost of trade war
Investors are becoming hopeful that the US and China can avert a full-scale trade dispute. The world's two biggest economies have reasons to do so – according to our calculations, a trade war – however improbable – would tip the global economy into stagflation and lead to a sharp decline in world stocks, as our chief strategist Luca Paolini outlines in this short article....read more

US bond yields: nothing to see here?
Investors shouldn't get too anxious about a recent sell-off in US Treasuries. In investment, nothing focuses the mind more than those instances when a currency, index or security bursts through what's regarded as a "psychologically important" level. Investors are currently living through just such a moment....read more