S&P Dow Jones Indices has been the de facto scorekeeper of the ongoing active versus passive debate since the first publication of the S&P Indices Versus Active Funds (SPIVA) U.S. Scorecard in 2002.  The SPIVA Europe Scorecard measures the performance of actively managed European equity funds denominated in euro (EUR), British pound sterling (GBP), and other European local currencies against the performance of their respective S&P DJI benchmark indices over 1-, 3-, 5-, and ...

While there is no shortage of risks to consider in today's high yield markets—from ESG to the end of the credit cycle—Barings' Martin Horne describes how taking a contrarian approach can help investors uncover pockets of value

For some high-yield investors, the U.S. homebuilding sector may represent a crossroads for the higher-rated portions of the market. Yet, as concerns about an economic slowdown mount, investors may be facing a highly-cyclical sector that generally appears fully valued and possibly on the precipice of weakening economic conditions. 
The year 1999 gave the world the euro, The Matrix, and the world's first ever global sustainability benchmark—the Dow Jones Sustainability Index (DJSI). The product of a landmark collaboration between S&P Dow Jones Indices and SAM (now RobecoSAM), the DJSI pioneered sustainable indexing and has shaped corporate sustainability practices ever since.

Unabated support and growth in Cross Border funds Cross-border funds offer many advantages for investors and fund sponsors alike; most importantly, they enable all consumers to benefit from greater choice at a lower cost. Originally designed as retail investment products and benefiting from a passport for distribution throughout the EU, UCITS are now sold globally both to the public and to institutional investors.
Click manager name to view full profile
---
Each month IPE surveys around 100 asset managers with one or more European segregated mandates for their predictions for equities, bonds and currency markets in the next 6 to 12 months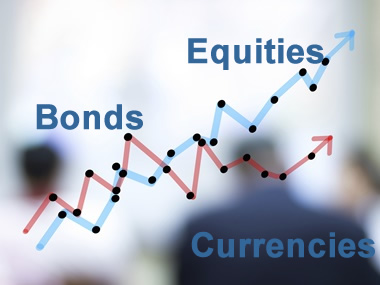 Manager expectations June 2019
Last months' move away from political risk continued this month for the US, the EU and Japan. The UK figures were stable or moving slightly in the opposite direction, reflecting worries over Brexit with the UK body politic in disarray....read more
Previous manager expectations