A number of market headwinds, including trade tensions, rising interest rates and a general fear the long-running US economic expansion may be facing fatigue have cast a shadow over the markets in the first half of the year. 

Many investors fear the economy may shift into recession, as all good things must come to an end. We don't share their near-term pessimism. 

QE has ultimately kept bond yields stable and the spreads narrow, but will a re-pricing of risk lead to spreads reopening?

This paper will discuss how investing in social infrastructure in Europe can lead to positive impact-based outcomes for communities and the environment. 

Italian budget discussions are going to intensify as the 27th of September approaches, date of publication of the document outlining the new budget law and when there should be more clarity on the key economic projections and deficit targets. 
Click manager name to view full profile
---
Each month IPE surveys around 100 asset managers with one or more European segregated mandates for their predictions for equities, bonds and currency markets in the next 6 to 12 months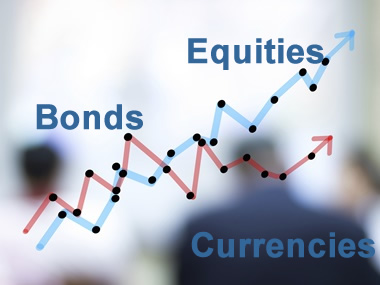 Manager expectations June 2018
Unlike autumn where change is evident, the shift to summer is less dramatic. One day the air feels different than before, and before you know it, the chill in the nights has left, and a new season officially arrives. With relatively few meaningful shifts evident on the surface among manager expectations recently, change has been harder to recognise, but it does seem the nights are getting warmer. As often in high summer, storms – in the form of volatility – may be on the horizon....read more
Previous manager expectations


Pictet Asset Management
Pictet Asset Management is an independent asset manager, overseeing over EUR 162 billion for our clients across a range of equity, fixed income, alternative and multi asset products.
Visit Pictet Asset Management's Reference Hub profile >>
---
Dissecting the cost of trade war
Investors are becoming hopeful that the US and China can avert a full-scale trade dispute. The world's two biggest economies have reasons to do so – according to our calculations, a trade war – however improbable – would tip the global economy into stagflation and lead to a sharp decline in world stocks, as our chief strategist Luca Paolini outlines in this short article....read more

US bond yields: nothing to see here?
Investors shouldn't get too anxious about a recent sell-off in US Treasuries. In investment, nothing focuses the mind more than those instances when a currency, index or security bursts through what's regarded as a "psychologically important" level. Investors are currently living through just such a moment....read more