Investors are worried about the high valuations of stocks in general and low-volatility stocks in particular. And so are we! In relative terms, low-volatility stocks have become more expensive during the last two years, but it's not the first time. It happened first in 2008 and again in 2011. 
As global investors continue to face falling, low, and negative interest rates, the need for alternative investments to enhance portfolio returns and performance has heightened.
Against the backdrop of the recent historic Paris climate deal, this paper revisits the topic of climate change and real estate.
The Lyxor Hedge Fund Index was up 0.14% in September, with 5 out of 10 Lyxor indices ending the month in positive territory.
For some months, our thesis has been that the U.S. economy was about to start the second phase of a business cycle, an economic expansion.
Click manager name to view full profile
---
Each month IPE surveys around 100 asset managers with one or more European segregated mandates for their predictions for equities, bonds and currency markets in the next 6 to 12 months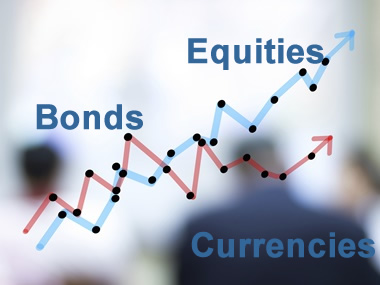 Manager expectations October 2016
The current survey period captured the end of the summer. The number of managers voicing concern about interest rate policy is high. However, the current environment has yet to reflect the alarms of many major investors and the survey results indicate most managers expect little dramatic near-term movement. Whether it is not yet the season for action, or investors expect the status quo to continue, is yet unclear...read more
Previous manager expectations


Wells Fargo Asset Management
As the asset management business of Wells Fargo & Co., WFAM's business model employs autonomous investment teams that specialize in a broad range of investment solutions for retail and institutional clients.
Visit Wells Fargo Asset Management's Reference Hub Profile >>
---

The great yield chase
With the S&P 500 and other broad market indices approaching all-time highs, investors are seemingly moving past the market scare that occurred at the beginning of 2016 and more recent volatility generating events such as Brexit...read more
Has the hunt for yield reached emerging markets equity?
High valuations for U.S. stocks coupled with low interest rates and ample liquidity have driven a much-talked about search for yield. Thankfully, we have not yet seen a broad impact on higher-yielding stocks in the emerging markets...read more