Three weeks after the US elections, markets took a pause in the 'reflation trade'. With high hopes priced in, investors are left with pressing questions: How will Trump's actions compare to his initial proposals? Can they support a sustainable inflection in rates and inflation? In return, how will higher yields and a stronger dollar affect growth and earnings?

Trump wins US election and caught pollsters and forecasters on the wrong foot.

UK property will deliver a total return of five per cent per annum between 2017 and 2021, but investors will need to be more discerning on asset selection, says Chris Urwin.

The year ahead will bring secular turning points. Michael J. Kelly, CFA, Global Head of Multi-Asset, explores potential beneficiaries as the world pivots, including commodities producers and countries with accelerating and domestically sourced growth.

These conflicting times of unconventional monetary policy finds investors balancing their choices in an effort to avoid the risk of capital losses; and, at the same time, avoid the regret of missing what may well be a once-in-a-generation bull market in equities.
Click manager name to view full profile
---
Each month IPE surveys around 100 asset managers with one or more European segregated mandates for their predictions for equities, bonds and currency markets in the next 6 to 12 months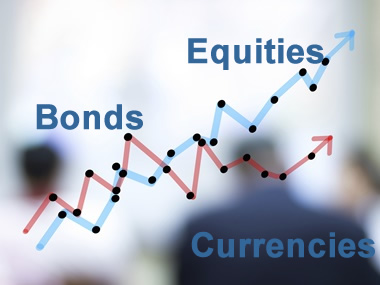 Manager expectations October 2016
The current survey period captured the end of the summer. The number of managers voicing concern about interest rate policy is high. However, the current environment has yet to reflect the alarms of many major investors and the survey results indicate most managers expect little dramatic near-term movement. Whether it is not yet the season for action, or investors expect the status quo to continue, is yet unclear...read more
Previous manager expectations

MFS Investment Management
Founded in 1924, MFS is a global investment firm managing approximately €385 billion, as of 31 March 2016 for institutional and individual investors in over 70 countries.
Visit MFS Investment Management's Reference Hub Profile >>
---

The Market Has Lost One of Its Pillars of Support
Fundamentals matter in life and in markets. Sometimes we over-complicate the financial world, focusing on central bank policy, elections, technical trends, fund flows. But the focus should be on the fundamentals...read more

Capital Markets View: Fourth Quarter 2016
A quarterly outlook on regions and asset classes, which is generated from our investment research and informed by our insights into what drives the markets...read more