Performance leadership in the decade long U.S. equity market cycle is and continues to be growth stocks. Value has significantly underperformed for several years. Principal proprietary factor timing models signalled an opportunity for value exposures in December and we believe it is time to discuss portfolio implementation to take advantage of the potential value opportunity.

Since early 2016, US HY default rates have experienced a sort of "mini –cycle", peaking at the end of 2016. Nevertheless, the recent rise and fall movements appear mostly commodity driven: default rates would have remained fairly stable if energy and material sectors were excluded from calculations.

With Australia's gateway cities of Sydney and Melbourne now entering late stages of growth, is it time for a strategic rotation into the secondary cities of Brisbane and Perth?
Six years ago, we launched our Global Equity ESG strategy. The aim was simple: achieve capital appreciation by investing in global equity securities with favourable ESG credentials. Today, we assess how it has achieved this objective since inception.
We believe that companies which contribute to achieving the Sustainable Development Goals (SDGs) are capable of creating positive social and environmental impacts – and are also exposed to the drivers of future growth. We created the Hermes SDG Taxonomy to find investment opportunities directly connected to the goals by identifying impactful businesses poised to be the growth champions of tomorrow.
Click manager name to view full profile
---
Each month IPE surveys around 100 asset managers with one or more European segregated mandates for their predictions for equities, bonds and currency markets in the next 6 to 12 months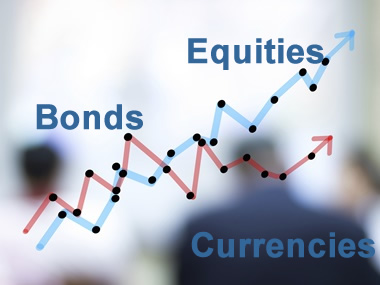 Manager expectations February 2019
The end of 2018 saw expectations shift meaningfully in certain markets, and then pause. It also saw trends accelerate, then pause. For most of us, the pauses were welcome, because the shifts were related to broad market plans. Unfortunately, 2019 has seen a resumption in the directionality away from prior trends. Trends that had previously been accelerating have resumed as well. These are not universally negative movements, but are meaningful....read more
Previous manager expectations


Pictet Asset Management
Pictet Asset Management is an independent asset manager, overseeing over EUR 162 billion for our clients across a range of equity, fixed income, alternative and multi asset products.
Visit Pictet Asset Management's Reference Hub profile >>
---
Dissecting the cost of trade war
Investors are becoming hopeful that the US and China can avert a full-scale trade dispute. The world's two biggest economies have reasons to do so – according to our calculations, a trade war – however improbable – would tip the global economy into stagflation and lead to a sharp decline in world stocks, as our chief strategist Luca Paolini outlines in this short article....read more

US bond yields: nothing to see here?
Investors shouldn't get too anxious about a recent sell-off in US Treasuries. In investment, nothing focuses the mind more than those instances when a currency, index or security bursts through what's regarded as a "psychologically important" level. Investors are currently living through just such a moment....read more