This blueprint addresses four principal topics: capital markets union, fintech, sustainable finance, and value for money. We worked together with our members from 23 CFA EU societies to publish a this paper describing the main policy and regulation challenges they encounter in their local financial market and underlining some possible solutions. 
Key insights: Few asset classes tend to generate an income stream as high and steady as high yield Perfect timing investments is a bit of a fool's game. We believe high yield has some unique characteristics that should dissuade investors from bothering with market timing.  High yield may be an asset class worthy of being exposed to at all times. 

Investor expectations of the newly elected President Bolsonaro and Economy Minister Paulo Guedes were high following an election victory based on an agenda of security and reform. In December 2018, Wall Street economists ranked Brazil as the top investment opportunity for 2019 according to the December 5-17 Bloomberg surveyi of 30 economists and investors, largely based on the market-friendly campaign promises, and an economic agenda with four stated priorities:
In 2017, we conducted a major global survey to give deeper insight into the increasingly important Environmental, Social and Governance (ESG) market. Performing for the Future revealed a picture of ESG investment driven by performance beliefs, coupled with challenges and evolving pathways to adoption.

This month, Rich Pickings gathers Fidelity's Chief Investment Officers to ask them what investors should be watching for in 2020: the risks, the rewards, and the hurdles they see on the horizon as we approach the new year.
Click manager name to view full profile
---
Each month IPE surveys around 100 asset managers with one or more European segregated mandates for their predictions for equities, bonds and currency markets in the next 6 to 12 months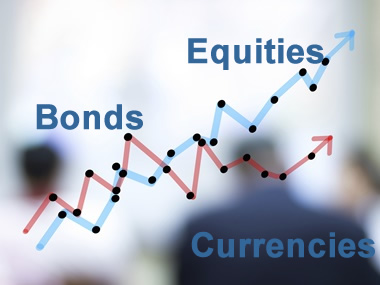 Manager expectations June 2019
Last months' move away from political risk continued this month for the US, the EU and Japan. The UK figures were stable or moving slightly in the opposite direction, reflecting worries over Brexit with the UK body politic in disarray....read more
Previous manager expectations