'Big is best' is not an adage that we subscribe to with the Threadneedle Global Smaller Companies strategy: we concentrate on high-quality growing companies that we believe are undervalued by the market – and we do so on a global scale. 
In our view, an escalatory trade war could hurt Mexico and South East Asia most, while South America looks more insulated.
The global economic expansion continued in the fourth quarter of 2017, capping o  a year where all major regions experienced healthy macroeconomic conditions.
Environmental, social and governance nvesting has reached a number of significant milestones, particularly in the area of fixed- income investment-grade credit strategies. 

In this Insights, we assess the benefits and drawbacks of the various single factor and multi-factor portfolio construction techniques using metrics such as factor exposure, the number of factors targeted, and concentration measures such as Effective N. 
Click manager name to view full profile
---
Each month IPE surveys around 100 asset managers with one or more European segregated mandates for their predictions for equities, bonds and currency markets in the next 6 to 12 months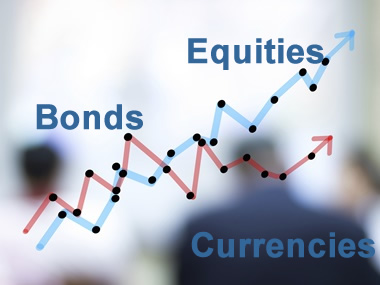 Manager expectations February 2018
Given the similarities between the February 2018 and February 2017 expectations surveys, it may be appropriate to wish everyone a 'happy same year'. This is not to be taken lightly. Nor is it meant to overlook that while responses may look similar, there are no guarantees global markets will not change or even break in 2018....read more
Previous manager expectations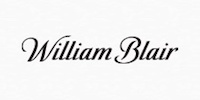 William Blair Investment Management
William Blair is committed to building enduring relationships with our clients and providing expertise and solutions to meet their evolving needs. We work closely with private and public pension funds, insurance companies, endowments, foundations, and sovereign wealth funds, as well as financial advisors. We are 100% active-employee-owned with broad-based ownership. Our investment teams are solely focused on active management and employ disciplined, analytical research processes across a wide range of strategies, including U.S. equity, non-U.S. equity, fixed income, multi-asset, and alternatives. William Blair is based in Chicago with an investment management office in London and service offices in Zurich and Sydney.
Visit William Blair's Reference Hub profile >>
---
The Case for Macro
Macro investors adopt a top-down view of the world in which they analyze broad trends to allocate risk across asset classes, geographies, sectors, and currencies—resulting in a liquid strategy that aims to deliver strong risk-adjusted returns without having to rely on rising equity or bond markets....read more
Adding Science to the Art of Active Management
Traditional active asset management firms—long-only, fundamentally-driven stock-pickers—are facing a crisis of relevance as the shift from active to passive picks up....read more