Companies selling alcohol or cigarettes among other human vices have historically enjoyed higher returns than the stock market indices to which they belong. Ironically, the stocks of tobacco companies have at times performed better than the pharma companies making cancer drugs to combat smoking-related illnesses.
As the US looks to renew its ageing infrastructure under President Trump, the market faces substantial challenges. 

Today, many institutional investors are adding hotel real estate to their portfolios to achieve diversification, to help boost income in their multi-asset portfolios and for liability matching requirements given the longer dated income.

William Blair's Dynamic Allocation Strategies team explains how it has made significant use of dynamic currency management in the pursuit of its investment performance objectives. 
Financial markets remain cautious about the ability of the Fed to hike the fed funds over the coming quarters: indeed, a majority of investors expect, at best, a single hike until the end of 2018. We think that this view is too pessimistic.
Click manager name to view full profile
---
Each month IPE surveys around 100 asset managers with one or more European segregated mandates for their predictions for equities, bonds and currency markets in the next 6 to 12 months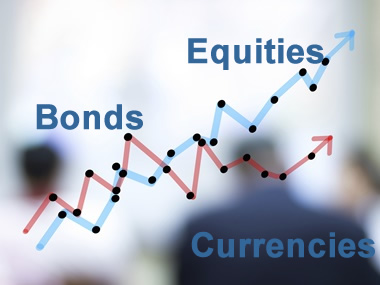 Manager expectations July/August 2017
It would be an understatement to say the shine has left the US equity market, given this month's manager expectation submissions. The month's responses indicate movements across all asset categories, with a positive nod toward Europe, while those who predict change (for instance in the US and the UK) are seeing an erosion of confidence towards equity valuations....read more
Previous manager expectations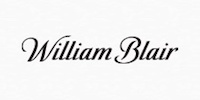 William Blair Investment Management
William Blair is committed to building enduring relationships with our clients and providing expertise and solutions to meet their evolving needs. We work closely with private and public pension funds, insurance companies, endowments, foundations, and sovereign wealth funds, as well as financial advisors. We are 100% active-employee-owned with broad-based ownership. Our investment teams are solely focused on active management and employ disciplined, analytical research processes across a wide range of strategies, including U.S. equity, non-U.S. equity, fixed income, multi-asset, and alternatives. William Blair is based in Chicago with an investment management office in London and service offices in Zurich and Sydney.
Visit William Blair's Reference Hub profile >>
---
The Case for Macro
Macro investors adopt a top-down view of the world in which they analyze broad trends to allocate risk across asset classes, geographies, sectors, and currencies—resulting in a liquid strategy that aims to deliver strong risk-adjusted returns without having to rely on rising equity or bond markets....read more
Adding Science to the Art of Active Management
Traditional active asset management firms—long-only, fundamentally-driven stock-pickers—are facing a crisis of relevance as the shift from active to passive picks up....read more