Pan-European investment manager Primevest Capital Partners (Primevest CP) has acquired an 8,755 m² residential development in the city centre of Albacete, about 200 km southeast of Madrid, for approx. €21 million on behalf of a German pension fund. The six-storey property, comprising 127 rental apartments, was purchased from developer Grupo Albaluz, part of Tracia Ventures y Moreno Brothers Capital.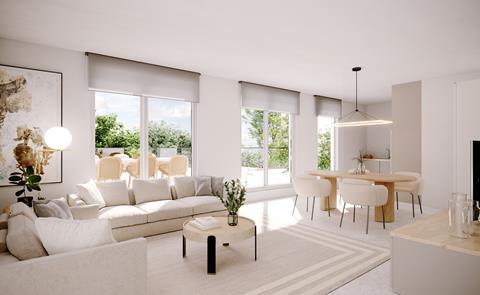 Olaf Steinbusch, Senior Acquisition Manager at Primevest Capital Partners, said: "Our third residential acquisition in Spain is completely in line with our investor's investment strategy for the country. The development represents a solid investment opportunity on an A location in the capital of the Spanish province of Albacete, thanks to its proximity to the old city centre and other amenities as well as its high technical and sustainability standards."
The scheme is located on the corner of Calle Alcalde Conangla 3 and Calle Serreriá in the city centre of Albacete, and the historic old town is within walking distance. The 'Albacenter' shopping centre is only 300 metres away, alongside shops, bars and restaurants while a primary and secondary school and one of the city's three universities are also close by. The property has good public transport connections: a bus stop is located directly at the building's doorstep and the main railway station can be reached within a 10-minute walk. Nearby port cities include Valencia in the east, and Alicante and Cartagena to the southeast. The city's connection to the Spanish AVE high-speed train means Madrid is accessible within 1.5 hours and Valencia within 50 minutes. Albacete's three universities have a total of around 10,000 students.
You can read the full press release now at the link below
Supporting documents
Click link to download and view these files