Edward Farley is a Managing Director and Head of the European Corporate Bond Team at PGIM Fixed Income, based in London.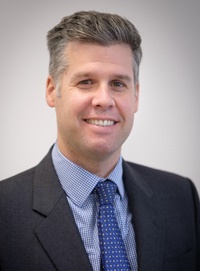 Mr. Farley is responsible for managing global and Euro-denominated investment grade corporate bond portfolios.
Before joining the team in 2007, he was a portfolio manager/team leader at Gordian Knot, where he managed and oversaw corporate and financial investments for a corporate bond fund and a credit derivatives fund. Previously, Mr. Farley was an assistant manager at PricewaterhouseCoopers in the banking and capital markets division.
He received a BA with honors in Economics and Politics at the University of Newcastle-Upon Tyne. Mr. Farley is a member of the Institute of Chartered Accountants in England and Wales (ACA).