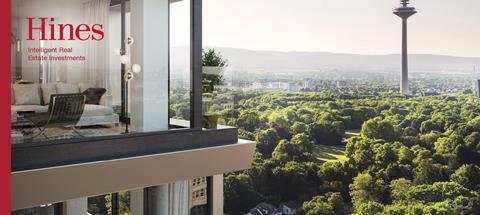 Hines is a global real estate investment, development and management firm, founded in 1957, with a presence in 205 cities in 24 countries and €118.7bn of assets under management – including €63.2bn for which Hines serves as investment manager and €55.5bn for which Hines provides third-party property management services.
Hines remains a privately-owned company with exceptionally strong values and integrity and one that carefully guards its clients' reputation as much as its own. This ownership structure allows Hines to take a long-term view and pursue strategies that help the company weather real estate cycles.
Hines' portfolio of existing projects, completed and acquired, includes more than 1,558 properties representing 48.4m sqm of office, living/housing, mixed-use, industrial/logistics, hospitality, medical and sports facilities, as well as large master-planned communities and land developments. In addition, Hines' property management portfolio includes 539 properties totaling 21.6m sqm of prime real estate. The firm has approximately 4,560 employees, most often locals in their specific investment market, executing the different activities of Hines globally.
With extensive experience in investments across the risk spectrum and all property types, and a pioneering commitment to sustainability, Hines is one of the largest and most respected real estate organizations in the world.
Please visit www.hines.com for more information.
COMPLIANCE STATEMENT // The information is intended solely for the use of professionals and is not for general public distribution. This information does not constitute an offer to acquire or subscribe for securities, units or other participation rights in any Hines-sponsored investment program which can only be made by the applicable offering memorandum.