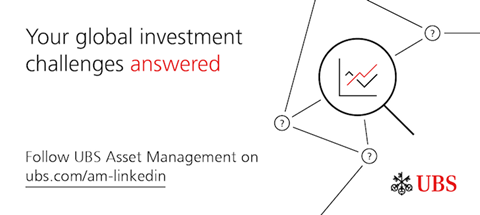 Corporate overview
UBS Asset Management's Real Estate & Private Markets (REPM) business has been investing in real estate for 75 years, having launched its first real estate fund as early as 1943. Since then, the business has grown steadily, expanding the universe and scope of its real estate investments and adopting a truly diversified business model. On an assets under management basis, the business is one of the leading global real estate investment managers today. REPM's capabilities include core, value add and increasingly opportunistic strategies on a global, regional and country basis. These are offered through open- and closed-end private (unlisted) funds, fund of funds, individually managed (separate) accounts, REITs and publicly traded real estate securities globally. The business actively manages direct investments in the hotel, industrial, multi-family/residential, office and retail real estate sectors, as well as in farmland in the US – a business that specialises in the acquisition, management and disposition of agricultural real estate investments.
Recent highlights
Closed second infrastructure fund-of-funds with EUR 368m of commitments.
Surpassed fundraising target for second European infrastructure debt fund with over EUR 850m.
Two global infrastructure funds achieved top GRESB assessment ratings, with one investment awarded Asset Sector Leader.
Our vision and beliefs
Infrastructure is capital intensive and typically has a long expected useful life, which can provide effective duration for liability-driven investors, who seek stable, predictable long-term cash flows. Private infrastructure debt provides a premium over public corporate bonds as compensation for the illiquid nature and the complexity of the investment, while infrastructure debt is lower risk than equivalently-rated corporate debt.
The defensive and essential characteristics of the assets, combined with the additional premium for private infrastructure, makes the asset class an attractive allocation for pension schemes and insurance companies. Furthermore, infrastructure can bring social and economic benefits to society. With these compelling aspects, global interest in infrastructure investments has surged over the past decade.
We pride ourselves on our commitment to sustainable investing. Our investment process involves rigorous vetting of the environmental, social and governance (ESG) aspects of the asset. Throughout the investment's life, we continue to monitor the asset's ESG impact. GRESB, the Global ESG Benchmark for Real Assets, ranked our equity assets #1 and #3 in their peer group. We've received an A plus rating from the UN-supported Principles for Responsible Investment (PRI).
Investment process and research
Our research strategies are focused on identifying and advising upon risk-adjusted return opportunities and developing detailed forecasts for markets globally. This allows us to assess future relative performance and to contribute to allocation decisions for specific strategies and mandates. Strategy also co-ordinates UBS-AM's house view on real estate and infrastructure investment markets, drawing upon the research of our regionally-based research teams. As a manager of predominately core real assets, we focus on real estate and infrastructure offerings – both direct and indirect – which are largely long-term, income-driven investment strategies. Our team excels at the type of statistical and modelling work that informs and guides income-focused investment decisions. In this instance, we digest a wide array of market data – such as structure and usage of the property and infrastructure markets, demographics, performance and demand versus supply, to name just a few – to help determine relative value for portfolio managers and clients.
Strategies and product
Our Infrastructure platform invests globally across the key infrastructure sectors including energy, utilities, transportation, telecommunications and social infrastructure. Established in 2007, our dedicated team of specialists operates out of six international offices and manages over USD 4.5 bn in institutional client commitments.
Existing capabilities include closed end direct equity funds that invest in traditional, long-life infrastructure assets in developed countries. We target assets that provide essential services, possess strong cash flow and retain inflation protection attributes. Our direct platform also offers a clean energy strategy that concentrates on Switzerland and select other European countries. Our direct debt capability currently comprises a European strategy, which invests on a long-term basis in senior secured infrastructure credit.
REPM's Multi-Manager Infrastructure business provides solutions for infrastructure investments on a diversified basis, tailored to match individual needs of institutional investors looking for exposure to the infrastructure sector. The offering includes closed-end private funds, customized investment structures as well as individually managed accounts, with a focus on operational infrastructure assets in OECD countries. The experienced team looks back at a solid track record, with commitments in 50 infrastructure funds to date and consistent performance throughout economic cycles.
Compliance statement
This publication is not to be construed as a solicitation of an offer to buy or sell any securities or other financial instruments relating to UBS AG or its affiliates in Switzerland, the United States or any other jurisdiction. UBS specifically prohibits the redistribution or reproduction of this material in whole or in part without the prior written permission of UBS and UBS accepts no liability whatsoever for the actions of third parties in this respect. The information and opinions contained in this document have been compiled or arrived at based upon information obtained from sources believed to be reliable and in good faith but no responsibility is accepted for any errors or omissions. All such information and opinions are subject to change without notice. Please note that past performance is not a guide to the future. With investment in real estate (via direct investment, closed- or open-end funds) the underlying assets are illiquid, and valuation is a matter of judgment by a valuer. The value of investments and the income from them may go down as well as up and investors may not get back the original amount invested. Any market or investment views expressed are not intended to be investment research. The document has not been prepared in line with the requirements of any jurisdiction designed to promote the independence of investment research and is not subject to any prohibition on dealing ahead of the dissemination of investment research. The information contained in this document does not constitute a distribution, nor should it be considered a recommendation to purchase or sell any particular security or fund. A number of the comments in this document are considered forward-looking statements. Actual future results, however, may vary materially. The opinions expressed are a reflection of UBS Asset Management's best judgment at the time this document is compiled and any obligation to update or alter forward-looking statements as a result of new information, future events, or otherwise is disclaimed. Furthermore, these views are not intended to predict or guarantee the future performance of any individual security, asset class, markets generally, nor are they intended to predict the future performance of any UBS Asset Management account, portfolio or fund. Source for all data/charts, if not stated otherwise: UBS Asset Management, Real Estate & Private Markets. The views expressed are as of September 2018 and are a general guide to the views of UBS Asset Management, Real Estate & Private Markets. All information as at September 2018 unless stated otherwise. Published September 2018. Approved for global use.