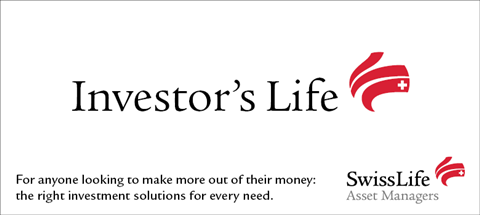 Corporate Overview
Swiss Life Asset Managers has more than 160 years of experience in managing the assets of the Swiss Life Group. This insurance background has exerted a key influence on the investment philosophy of Swiss Life Asset Managers, which is governed by such principles as value preservation, the generation of consistent and sustainable performance and a responsible approach to risks. That's how we lay the groundwork for our clients to make solid, long-term plans – in self-determination and with financial confidence. Swiss Life Asset Managers offers this proven approach to third-party clients in Switzerland, France, Germany, Luxembourg and the UK.
As at 30 June 2021 assets under management for third-party clients amount to CHF 98.9 billion. Together with insurance mandates for the Swiss Life Group, total assets under management at Swiss Life Asset Managers stood at CHF 274.4 billion. Swiss Life Asset Managers is a leading real estate manager in Europe1. Of the assets totaling CHF 274.4 billion, CHF 81.8 billion is invested in real estate. In addition, Swiss Life Asset Managers, in cooperation with Livit, manages real estate totalling CHF 28.8 billion in value. Total real estate under management and administration at the end of June 2021 thus came to CHF 110.6 billion.
Swiss Life Asset Managers employs more than 2400 people in Europe.
1 INREV Fund Manager Survey 2021 (AuM as of 31.12.2020)
Sector forecasts
INDUSTRIAL: Ongoing strong interest in industrial investment with regional signs of insufficient supply to feed demand. The pandemic has generated new tailwind regarding investors' interest, with subsectors like light industrial and urban logistics being the main focus. The sector depends markedly on eco- nomic development. Due to demand/growth, yields compressed quite strongly during the past three to four years. We expect a more sideways movement in the future.
OFFICE: The structural changes already ongoing are accelerated by the pandemic. More companies will need to offer flexible working schemes. While we don't expect these changes to have an impact on take up in the short term, the economic development along with companies' opportunity cost considera- tions will impact space demand in the medium term. Investors will keep their focus on prime assets in core locations. Space supply is still relatively scarce, such that rental growth will be supported. We expect strongest growths in cities that exhibit a strong base in technology and creative sector along with a good quality of life.
RESIDENTIAL: Residential is perceived as a 'safe haven' from an investor's perspective during the current COVID-19 crisis. While impacts are not im- mediately felt, economic development will impact demand for rental apart- ments across Europe in the medium term as well. More peripheral areas are likely to see the impacts faster than urban areas.
RETAIL: The retail sector is one of the most immediately hit sectors in real estate. Retailers are again forced to reinvent their strategy. While we expect a lower quantum of physical retail, landlords will be offered new opportunities with retailers who successfully build a strong online identity. Overall, we be- lieve in the adaptability of store-based formats to compete with e-commerce in the long run, but we remain cautious for the medium term given the chal- lenging situation.
OTHERS: We expect investors to be more cautious toward the hotel sector, as international travelling will only slowly recover. In general, we expect investors' interest in real estate investments to be ongoing, given the enduring low interest rate environment. Getting to know the (future) tenant has become even more important as the concrete consequences of the current crisis are still uncertain.
Investment principles & strategy
The world and the economy are changing and demanding more from real es- tate. This has manifested in a shift in the way that occupiers use property and the lease terms they are seeking. Against this backdrop, we are focused on ensuring our clients' portfolios reflect this 'new world' that is being shaped by globalisation, digitalisation and changes within our society. For us, managing assets and risks means protecting wealth and increasing earnings potentials over the long term. Our asset management is based on understanding our clients' risk and return expectations and accurately reflecting them in our approach to the market. Our top priority is to invest responsibly and act prudently with the assets entrusted to us.
Investment decisions are based on in-house research expertise, strict analy-sis and approval procedures. Given this, our rigorous real estate investment process consists of four main steps:
Market analysis and definition of property criteria
Property analysis resulting in non-binding offers
Detailed due diligence
Investment
We manage risk actively and perform risk controls systematically on an ongoing basis to monitor the individual portfolios. These controls enable our clients to review at any time whether the risks incurred are within the set limits and whether the predefined investment process is being followed. The aim is to identify risks early, to avoid or mitigate them, and to exploit opportunities for the benefit of our clients.
Strategic corporate development
Over the past years, Swiss Life Asset Managers has constantly grown its business activities organically and inorganically. We offer comprehensive services across the full real estate value chain with strong European routes and 22 offices in Europe with over 2,100 real estate professionals.
· Capabilities: Closed and open-ended real estate funds (listed and non-listed), investment foundations, dedicated mandates and separate accounts, fund of funds, JVs, club deals.
· Sectors: Office, retail, residential, healthcare, hotel, student housing, logistics, light industrial and corporate real estate.
· Broad range of investment strategies across the risk return spectrum with specific focus on well diversified pan-European core/core-plus or selective value add capabilities.
· Thematic investment strategies such as European retail, healthcare, hotel and leisure, including a most recent pan-European core-plus offering.
Swiss Life Asset Managers also acts as a partner for co-investments in Europe.
Performance Verification
Swiss Life Asset Managers has a history of more than 120 years managing real estate and a proven track record through different market cycles.
Compliance statement
This publication does not constitute an offer or a recommendation to buy or sell financial instruments, but is provided for information purposes only.