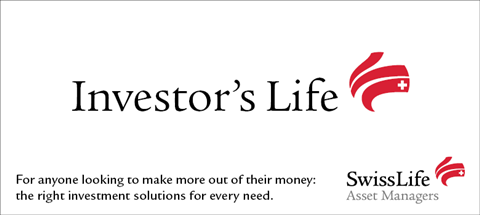 Corporate Overview
Swiss Life Asset Managers has more than 160 years of experience in managing the assets of the Swiss Life Group. This insurance background has exerted a key influence on the investment philosophy of Swiss Life Asset Managers, which is governed by such principles as value preservation, the generation of consistent and sustainable performance and a responsible approach to risks.
Our objective is to achieve stable, long-term investment returns, creating the basis for our clients to make solid, long-term plans with self-determination and financial confidence. Due to its comparatively attractive risk-return profile of the asset class, Swiss Life has committed its balance sheet capital to Real Estate for over 120 years. Swiss Life Asset Managers co-invests with many of its clients providing strong alignment of interest.
Swiss Life Asset Managers offers this proven approach to third-party clients in Switzerland, France, Germany, Luxembourg and the UK with over 1800 real estate professionals in 23 offices around these five countries.
As at 31 December 2019 assets under management for third-party clients amount to EUR 76.5 billion. Together with insurance assets for the Swiss Life Group, total assets under management at Swiss Life Asset Managers stood at EUR 234,4 billion.
Swiss Life Asset Managers is the leading real estate manager in Europe1. Of the assets totaling EUR 234.4 billion, EUR 63.5 billion is invested in real estate. In addition, Swiss Life Asset Managers has real estate under administration of EUR 26.3 billion through its subsidiaries Livit and Corpus Sireo. Total real estate under management and administration at the end of December 2019 thus came to EUR 89.8 billion. Swiss Life Asset Managers employs over 2,100 people in Europe.
1 Property EU, Top 100 Investors, October 2019
Sector forecasts
INDUSTRIAL: Ongoing strong interest in industrial investment with sins of insufficient supply to feed demand. With global economy slowing, industrial is a sector that is affected markedly. Due to demand/growth, yields compressed quite strongly during the past three to four years. We expect a more sideways movement in the future. Main sector activity stems from 'traditional' companies but trends in logistics, ie, in ecommerce and also stable consumer spending offer a good base for growth of the sector.
OFFICE: While demand for good office assets is still high given the relative attractiveness of real estate investments, investors are faced with a lack of good quality supply. While take-up of space has been relatively good due to good employment growth, further developments are to be watched in light of the slowing economic dynamics. At the same time space supply is scarce as well, upholding rental growth in good locations. Also the office markets undergo some structural changes, as space for companies is not just a cost anymore, but an asset to attract and motivate good employees. We expect strongest growths in cities that exhibit a strong base in technology and creative sector along with a good quality of life.
RESIDENTIAL: Due to ongoing urbanisation, the desire of flexibility and most of all the affordability issue, the demand for rental apartments is increasing all over Europe. Markets that are less known for residential investment are attracting attention (ie, Dublin, France and Spain). In this early stage, the residential market may qualify as an alternative sector, so investors are advised to be cautious.
RETAIL: Retailers are still optimising for the perfect balance between offand online offerings of their products. While traditional retail along with the middle value shops (especially fashion) sees the strongest obstacles, value as well as luxury shops are keeping up relatively well. Also shops that are convenient (eg, on the way home) resist the overall trend. Overall, we believe in the adaptability of store-based formats to compete with e -commerce in the long run, but we remain cautious for the medium term given the challenging situation.
OTHERS: Growing importance of the residential sector underlines the shift to alternative segments such as hotels and health care. The mature phase of the cycle has prompted some investors to focus on the higher-yielding alternative sector. Hunt for yield is only one part of these sectors' growth, given that they also benefit from Europe's ageing population (senior housing) and increasing travel activity (hotel). The hospitality like concept of, eg, coworking spaces (ie, let the space to an operator and not directly to the tenant) is a trend that is growing in all sectors.
Investment principles & strategy
The world and the economy are changing and demanding more from real estate. This has manifested as a shift in the way that occupiers use property and the lease terms they are seeking. Against this backdrop, we are focused on ensuring our clients' portfolios reflect this 'new world' that is being shaped by globalisation, digitalisation and changes within our society. For us, managing assets and risks means protecting wealth and increasing earnings potentials over the long term. Our asset management is based on understanding our clients' risk and return expectations and accurately reflecting them in the market. Our top priority is to invest responsibly and act prudently with the assets entrusted to us.
Investment decisions are based on in-house research expertise, strict analysis and approval procedures. Given this our rigorous real estate investment process consists of four main steps:
Market analysis and definition of property criteria
Property analysis resulting in non-binding offers
Detailed due diligence
Investment
We manage risk actively and perform risk controls systematically on an ongoing basis to monitor the individual portfolios. These controls enable our clients to review at any time whether the risks incurred are within the set limits and whether the predefined investment process is being observed. The aim is to identify risks early, to avoid them, and to exploit opportunities for the benefit of our clients.
Strategic corporate development
Over the past years, Swiss Life Asset Managers has constantly grown its business activities organically and inorganically. We offer comprehensive services across the full real estate value chain with strong European roots and 23 offices in Europe with over 1,800 real estate professionals.
Capabilities: closed & open ended real estate funds (listed and non-listed), investment foundations, fund of funds, JVs, club deals.
Sectors: office, retail, residential, healthcare, hotel, logistics, student housing.
Broad range of investment strategies across the risk return spectrum with specific focus on well diversified Pan-European core/core capabilities.
Thematic investment strategies such as European retail, healthcare, hotel and leisure.
Swiss Life Asset Managers also acts as a partner for co-investments in Europe.
COMPLIANCE STATEMENT
This publication does not constitute an offer or a recommendation to buy or sell financial instruments, but is provided for information purposes only.