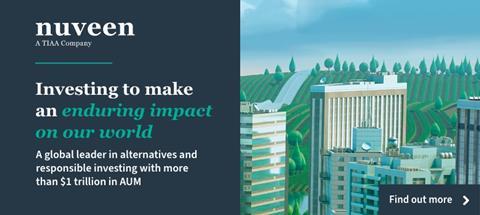 Nuveen is the investment manager of TIAA, bringing a legacy of service to our responsibility of managing $1,020 billion in assets as of 30, June 2019.
As institutional investors ourselves, we understand and address the same challenges as our clients. We recognize the need for better current income and capital appreciation from diversified sources, and the desire to invest in a responsible and sustainable manner. To address these challenges, we have built successful, long-term, durable solutions for over 100 years. By investing alongside our clients and taking on meaningful exposures that further align our interests with theirs; we improve our ability to provide excellent governance for our shared investments.
Nuveen and TIAA's shared legacy of service allows us to see the world like many of our clients — we are asset owners as well as asset managers. From raising finance to help build America's infrastructure, to developing retirement plans to ensure teachers retire with dignity, and uniting in 2014, we remain focused on helping clients solve their challenges and reach their financial and societal goals.
Our unique investment approach offers broad investment capabilities and specialist investment teams. Clients benefit from access to best-in-class, dedicated investors, along with the financial stability and operational excellence of a large asset manager. We offer distinct leadership in:
• Income
• Alternatives
• Responsible Investing
These capabilities are delivered through a solutions lens, creating outcome-focused portfolios that solve for return, risk and income. As like-minded partners we bring our institutional capabilities to clients around the world to help them address their challenges and achieve their goals.