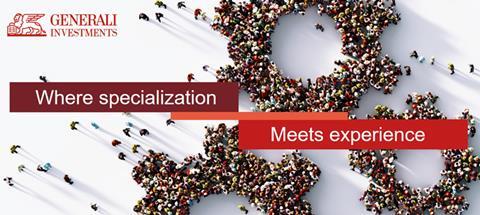 A MULTI-BOUTIQUE PLATFORM – WHERE SPECIALISATION MEETS EXPERIENCE
At Generali Investments* we gather the Generali Group's primary investment companies and specialized boutiques, leveraging focused skillsets to create and share enduring value with our clients both inside and outside the Group.
Leveraging Generali Group's more than 185 years of experience, we manage over €450bn and rely on a team of over 1,100 skilled asset managers and investment specialists to serve investors in over 15 countries.**
POSITIONED FOR TOMORROW
We respond to the challenges of today and tomorrow through a distinctive multi-boutique approach. We combine the experience and solidity we have matured over time in Liability-Driven Investment solutions with new, highly-focused skillsets introduced through our boutiques. The result is a powerful investment engine in service of our clients.
SPECIALIZED BY MISSION
Our goal is to satisfy investors' needs amid continuous market evolution and shifting regulatory frameworks, where specialization, efficiency and innovation are key to achieving objectives and adding value over time.
Our model is based on specialization. Each of our companies and boutiques operates in clearly defined spaces, allowing us to respond to different needs by putting dedicated skills, professionals and advanced technological tools into play.
We gather the investment capabilities of the following companies:
Generali Investments Partners S.p.A. Società di gestione del risparmio: based in Milan, it coordinates the distribution of the multi-boutique platform offering and manages a range of funds investing in various asset classes.
Generali Insurance Asset Management S.p.A. Società di gestione del risparmio, based in Milan, is specialised in LDI solutions supported by effective proprietary analysis tools and multi asset portfolio management.
Generali Real Estate S.p.A., based in Milan, focuses on real estate investment and asset management.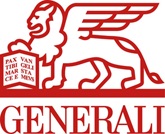 Global Infrastructure, based in Paris, offers a range of innovative infrastructure investment solutions across a wide geographical, sectorial, and risk/return spectrum, combined with strong ESG(Environment, Social & Governance) principles.

Aperture Investors LLC, based in New York, is a joint venture between Generali Group and Peter Kraus, former Chairman and CEO of AllianceBernstein. Aperture operates with an unconstrained investment approach and a unique fee model that aligns the company's profitability with that of its clients.

Sycomore Asset Management, based in Paris, is a pioneer in ESG/SRI investments and focuses on delivering sustainable performance through a range of products covering various asset classes by identifying companies' long-term levers for value creation.

Lumyna Investments Limited*, based in London, is the management company of one of the largest Alternative UCITS platforms in Europe. The platform offers a range of sub funds employing a variety of alternative and traditional investment strategies.
* CM Investment Solutions Limited ("CMISL") has re-branded to Lumyna Investments Limited ("Lumyna").
Leveraging our own experience and the boutiques' expertise, we work with our investors to analyse their needs and objectives, adapting to and tackling new challenges as they arise, identifying and selecting new solutions together. We aim to create and share value over time, leveraging on our proven LDI expertise and active, unconstrained strategies applied to both traditional and alternative investments. Our investment capabilities cover:
Government Bonds
Credit
Equity / thematic equity
Multi asset / balanced
Multi Manager
Alternative Ucits
Infrastructure
Private Debt
Private Equity
SRI Investments
LDI Solutions
Real estate
STRATEGIES

Fixed Income - We offer a large variety of active fixed Income strategies and funds across the different markets with a high conviction approach and careful risk management.
Equity - We offer a range of actively managed European / Eurozone equity strategies and products across investment themes and market capitalisations.
Multi-Asset/Balanced - We combine quantitative and qualitative approaches to design and manage the most efficient asset allocations to generate risk-adjusted returns over the mid to long term.
SRI - With teams of SRI analysts and proprietary ESG methodologies, we offer a wide range on SRI products and solutions.
LDI Solutions - We leverage our unique know-how of managing assets on behalf of multiple Generali Group insurance companies, offering a fully integrated scalable asset liability management (ALM) framework and a set of proprietary tools.
Infrastructure - We develop strategies aiming at capturing the best of the infrastructure debt asset class, focusing on diversification, stable and attractive long-term yield, and superior risk-adjusted returns against typical corporate bonds.
Alternative Investments - We offer a diverse and growing range of alternative strategies to investors, in public and private markets.
For more information please visit our website: www.generali-investments.com
* Generali Investments is part of the Generali Group which was established in 1831 in Trieste as Assicurazioni Generali Austro-Italiche. Generali Investments is a commercial brand of Generali Investments Partners S.p.A. Società di gestione del risparmio, Generali Insurance Asset Management S.p.A. Società di gestione del risparmio Generali Investments Luxembourg S.A., Generali Real Estate S.p.A. and Generali Investments Holding S.p.A.. ** Source: Generali Group, data as at 30 Dec. 2018. Data include Generali Insurance Asset Management S.p.A. Società di gestione del risparmio,
Generali Investments Partners S.p.A. Società di gestione del risparmio, Generali Real Estate S.p.A. *** Generali Investments Holding S.p.A. holds the majority stake of the company.
The information contained in this document is only for general information on products and services provided by Generali Investments Partners S.p.A. Società di gestione del risparmio. No responsibility is taken for mistakes or omissions and in case of possible damages or losses related to the improper use of the information herein provided.