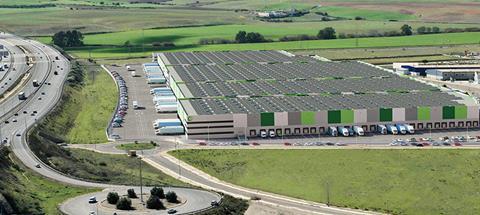 Aquila Capital is an investment and asset development company focused on generating and managing essential assets on behalf of its clients. By investing in clean energy and sustainable infrastructure, Aquila Capital contributes to the global energy transition and strengthens the world's infrastructure backbone. The company initiates, develops, and manages essential assets along the entire value chain and lifetime. Currently, Aquila Capital manages nearly EUR 14 billion on behalf of institutional investors worldwide.
Today, the company manages wind energy, solar PV and hydropower assets of more than 12 GWp capacity. Additionally, 1.8 million square metres of sustainable real estate and green logistics projects have been completed or are under development. Aquila Capital also invests in energy efficiency, carbon forestry, and data centres. The company has around 600 employees from 48 nations, operating in 16 offices in 15 countries worldwide.
Recent highlights
September 2022: Aquila Clean Energy raises financing for 2.6 GW of renewable energy projects in Southern Europe with the support of InvestEU
April 2022: Fifth anniversary of the Aquila Capital Infrastructure Fund (ACIF) (> EUR 400 million).
January 2022: Launch of the Aquila Capital Southern European Logistics S.A. SICAV-RAIF ("ACSEL") fund.
December 2021: Construction of two Green Logistics projects in Portugal and Italy starts.
Our Vision and Beliefs
Aquila Capital's investment philosophy is based on a fundamental conviction that the creation of sustainable value for investors can only be achieved by an active investment management strategy. The company has defined policies with principles that meet the highest industry standards: Professionalism, long-term thinking and expertise, as well as creativity and innovational strength.
Drawing on its long-established experience and professional skills, Aquila Capital provides high quality investment advice to its clients. The company's investment teams continuously examine investment markets and their investment vehicles and follow a clearly structured and disciplined investment process. This allows for the best use of strategies and concepts within an extensive network and a connection to global resources in order to access the most attractive potential investment opportunities.
Responsible investment is a central tenet of the company's fundamental values. Aquila Capital believes that acting responsibly towards its environment, investors and employees will determine its success over the long term. The commitment to socially and environmentally accountable practices is reflected in the investment approach, and across all aspects of its business.
Investment process and research
Aquila Capital has a structured screening, due diligence and investment decision process. The high degree of standardisation of the process is designed to ensure that no diligence or structuring items are missed, avoiding process inefficiencies and allowing for efficient execution speed.
Aquila Capital's independent, asset-specific investment teams utilise their extensive sector network and experience to screen the market for potential investment opportunities. They are responsible for the due diligence analysis and economic assessment of targeted assets. They identify the risks involved to determine the potential viability of investments and optimised risk-return profiles.
Throughout the entire investment process, the investment teams work closely with the company's independent teams in Risk Management, Valuation, Product Structuring & Tax, Compliance and Legal as well as external advisors to ensure a comprehensive audit of all assets and to identify additional value creation potential. This approach provides a thorough analysis of opportunities at an early stage of the acquisition process. Additionally, during the structuring of the investment, care is taken to align the structure as best as possible with the requirements of the investors.

Compliance statement
Aquila Capital conducts its business with integrity, respecting applicable laws and regulations. An independent Compliance department has been established to provide full coverage for all of Aquila Capital's entities. It monitors compliance with legal requirements and regulatory standards and ensures adherence to ethical standards and stipulations, which are defined by internal guidelines and policies. The company has adopted principles that are applicable to all employees and underscore the importance of responsible behaviour. As part of the investment process, compliance is involved from the very beginning and supports the investment teams – e.g. in identifying or avoiding/controlling conflicts of interest.