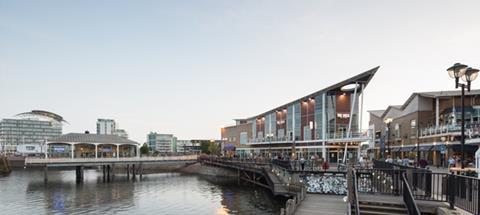 Corporate overview
Schroders Capital is the private markets division of Schroders plc, managing €88bn of assets globally across direct, primary, secondary and co-investment capabilities. We combine the experience of specialised local teams, with the scale, rigour, and resources of a global institutional platform, to provide our investors with global access across Real Estate, Infrastructure, Private Equity, and Private Debt & Credit Alternatives investments.
The real estate division of Schroders Capital employs nearly 300 staff in 16 locations globally and has been active in real estate markets since 1971. Our entrepreneurial teams have the autonomy to pursue innovative ideas in their areas of expertise and to collaborate within the expert networks of one of the world's leading asset managers, including extensive capabilities in sustainability and impact investing.
Our institutional global platform is built on high-quality research capabilities and deep expertise in local sectors, sustainability and impact to consistently source, underwrite, and select optimal investment opportunities along the risk curve. We match these opportunities to our clients' diverse global requirements across risk appetite, liquidity, sustainability, impact, and governance. We offer long-term, sustainable income and growth investment strategies, including core, core-plus, value-add, debt and impact strategies.
Our on the ground teams are recognised for their operational excellence and unique hospitality mindset applied to active management, managing each asset as a distinct business in itself, deeply engaging with local tenants to optimise long-term sustainable income and value across the lifetime of the investment.
For more information, visit us at www.schroderscapital.com
Sector forecasts
INDUSTRIAL: Industrial and logistics assets have repriced significantly and remain supported by solid, structurally driven fundamentals. There continues to be a general shortage of modern energy-efficient stock and we maintain our preference for high barrier to entry regional locations and/or assets facilitating last touch distribution in proximity to urban environments.
OFFICE: Grade A/prime offices meeting 'modern workplace' standards and able to service ever increasing occupier requirements show better value than previously on account of the upward yield movements experienced in recent months. The European market has different office fundamentals than the US market and we foresee a shortage of assets meeting new regulatory and tenant requirements versus continued oversupply in the rest of the market.
RESIDENTIAL: Living markets broadly show fair value on a risk adjusted basis given their relatively defensive profile coupled with healthy demand, although careful consideration needs to be given to local regulation adjusting to protect residential tenants from price increases, especially in Europe.
RETAIL: There is increasing evidence of rents and capital values stabilising at a broader range of fashion orientated formats. However, we continue to have a preference for convenience led assets providing operating cashflow resilience. Prime capital city high street destinations benefiting from tourism-led demand also show selective value.
OTHER: We favour operational property types on account of their robust demand-side tailwinds, and our ability to actively drive long-term sustainable income and value aligned with tenant success, including UK self-storage, European hotels and senior housing, select US residential segments and healthcare related real estate in Asia Pacific. Additionally, we remain of the view that private real estate debt offers immediate and attractive risk adjusted value, particularly for high yield loans. We are seeing increased appetite for sustainability and impact-focused debt solutions.
Investment principles & strategy
Our approach is grounded in local and specialist expertise in key markets across Europe, Asia-Pacific and the Americas. Our clients benefit from leveraging our three key competitive strengths. We call it today's real estate SOS.
Sustainability and Impact: We believe integrating sustainability considerations across our process is instrumental for long-term investment performance. We apply the same core values and high standards to our business activities as we do when investing on behalf of our clients, aligning with our commitment to sustainability and positive impact.
Operational Excellence: Our entrepreneurial teams on the ground are active players in their respective markets, sourcing and actively managing through changing market circumstances. We treat every asset as a distinct business in itself, with a clear strategy that optimises income, minimises operational costs and waste of scarce resources, prioritising activities that will have the greatest value impact, improve marketability and reduce risk.
Solutions approach: Finding best risk-weighted investment opportunities that align with long-term trends or leverage short-term disruptions, ensuring best operational execution and suitable investment structure matching our clients' risk tolerance, liquidity constraints and governance preferences. We work in partnership with our clients, providing creative and innovative investment opportunities that best play to current market themes and the risk/ return preferences.
Strategic corporate development
The operational scale, and the local expertise of our platform allows us to bring our hospitality mindset to the markets and sectors our clients are focused on. Schroders Capital continues to develop our tailored solutions, through the strategic growth of our offerings, complementing our existing business.
Leaning on our competitive strengths we are well placed to continue to develop our capabilities in the following areas:
Providing bespoke asset management solutions for global clients across both direct and indirect portfolios.
Delivering access to financial and social impact returns through the launch of our dedicated UK Real Estate Impact offering.
Continuation of our value-add expertise across regions, seeking the best risk adjusted opportunities in markets, adopting a sequential approach to the recovery.
Furthering our drive to democratise access to private assets. Developing structures and solutions tailored for wealth managers, intermediaries and individual investors thorough our Semi-Liquid platform.
Supporting defined contribution clients in their changing investment objectives through innovative structures and solutions.
Performance verification
Schroders Capital closely monitors and reports regularly and transparently to our clients on the performance of all funds and other investment structures, with appropriate controls and governance procedures in-place. This includes reporting against sustainability and impact objectives.
COMPLIANCE STATEMENT
Important Information. Marketing material for professional clients only. Any reference to regions/ countries/ sectors/ stocks/ securities is for illustrative purposes only and not a recommendation to buy or sell any financial instruments or adopt a specific investment strategy. The material is not intended to provide, and should not be relied on for, accounting, legal or tax advice, or investment recommendations. Reliance should not be placed on any views or information in the material when taking individual investment and/or strategic decisions. Past Performance is not a guide to future performance and may not be repeated. The value of investments and the income from them may go down as well as up and investors may not get back the amounts originally invested. Exchange rate changes may cause the value of investments to fall as well as rise. Schroders has expressed its own views and opinions in this document and these may change. Information herein is believed to be reliable but Schroders does not warrant its completeness or accuracy. No Schroders entity accepts any liability for any error or omission in this material or for any resulting loss or damage (whether direct, indirect, consequential or otherwise), in each case save to the extent such liability cannot be excluded under applicable laws. This material has not been reviewed by any regulator. Not all strategies are available in all jurisdictions.
Websites
We are not responsible for the content of external sites