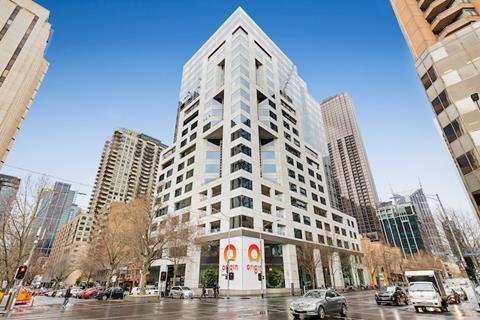 Invesco Real Estate (IRE), a global real estate investment manager, invests in direct property and publicly-traded real asset securities, and has a 37-year investment track record.
We are one of the largest real estate firms globally, and benefit from our exclusive focus on investment management and a performance driven culture. Our services range from fund management, structuring and finance to acquisitions, asset management and dispositions.
IRE is a highly stable organisation, with our global senior team having an average tenure of 14 years and 27 years' industry experience.
As the real estate investment management arm of Invesco Ltd, we have the global strength of a large organisation complemented by the expertise of our on-the-ground specialists who are active in their local markets everyday.
Underpinning this local expertise is our applied research philosophy: using the forward-looking forecasts of our global in-house research team to present our 'best ideas' to our clients and aim to invest in the right markets, at the right time.
IRE offers a range of investment strategies for institutional investors. The choice of strategy and investment vehicle depends on our client's objectives, risk appetite and capital available for investment.
We have a strong track record of delivering strategies throughout a number of real estate cycles. As a cross-border specialist with consistent access to off-market opportunities, our team of local market experts work together with IRE's dedicated research team, and with our clients' interests in mind, to invest in the right markets, at the right time.
Real estate solutions are available on a separate account basis (alone or with a small group of investors); via pooled funds (open-end or close-end funds); or by way of club investments. Our strategies invest in the main commercial sectors as well as hotels and multi-family/ residential (private rented sector) and across the major global real estate markets.
We currently manage $79.8bn of real estate assets globally for our clients, with around 570 staff across 21 offices.
COMPLIANCE STATEMENT
This information is intended for Professional Clients and Institutional Investors only. It is not intended for and should not be distributed to, or relied upon, by the public. Source of all data is Invesco Real Estate as at 30 June 2020. The value of investments and any income from them will fluctuate (this may partly be the result of exchange rate fluctuations) and investors may not get back the full amount invested. This information does not form part of any prospectus. It contains general information only and does not take into account individual objectives, taxation position or individual financial needs. It does not constitute a recommendation of the suitability of any investment strategy for a particular investor. Nor does it constitute an offer or solicitation by anyone in any jurisdiction in which such an offer is not authorised or to any person to whom it is unlawful to make such an offer or solicitation. Where individuals or the business have expressed opinions, they are based on current market conditions, they may differ from those of other investment professionals and are subject to change without notice. Property and land can be difficult to sell, so investors may not be able to sell such investments when they want to. The value of property is generally a matter of an independent valuer's opinion and may not be realised.