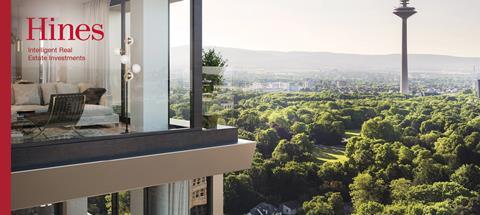 Hines is a global investment manager and passionate steward of real estate portfolios serving communities all over the world. Founded in 1957, the firm has approximately 4,700 employees in 28 countries and oversees investment assets under management totalling approximately $92.3bn.1 In addition, Hines provides third-party services for over 102.1m sqft.
Hines has extensive experience across the risk spectrum and focuses on acquiring, developing and adding value to properties in all real estate sectors: mixed-use, residential, retail, industrial, office and niche properties. And with a pioneering and acclaimed commitment to sustainability and innovation, Hines is one of the largest and most respected real estate firms in the world.
As a family-led company, Hines has exceptionally strong values and integrity and carefully guards its clients' reputation as much as its own. This ownership structure allows Hines to take a long-term view and pursue strategies that help the company weather real estate cycles.
Please visit www.hines.com for more information.
1 Represents the Investment Management AUM, including that of the RIA as of 30 June 2022.
COMPLIANCE STATEMENT
All information is as at 30 June 2022 and sourced to Hines Interests Limited Partnership.
This profile is for informational purposes only and is intended solely for the use of professional and other qualified investors and is not for general public distribution. The information contained herein was up to date at the time of producing and is subject to change. This information does not constitute an offer to subscribe for securities, units or other participation rights. It is not intended to be a recommendation or investment advice. This document is not directed at or intended for any person (or entity) who is citizen or resident of (or located or established in) any jurisdiction where its use would be contrary to applicable law or regulation or would subject the issuing companies or products to any registration or licensing requirements. In the US, distributed or placed by Hines Securities, Inc, a registered broker-dealer with the Securities & Exchange Commission, and a member of FINRA. In the UK, issued by Hines Europe Real Estate Investments Ltd (HEREI), which is authorized and regulated by the Financial Conduct Authority. In the European Union, distributed or placed by Hines Luxembourg Investment Management S.à.r.l, which is authorized and regulated by the Commission de Surveillance du Secteur Financier. In the Dubai International Financial Centre UK, distributed by HEREI Representative Office Regulated by the Dubai Financial Services Authority as a Representative Office.