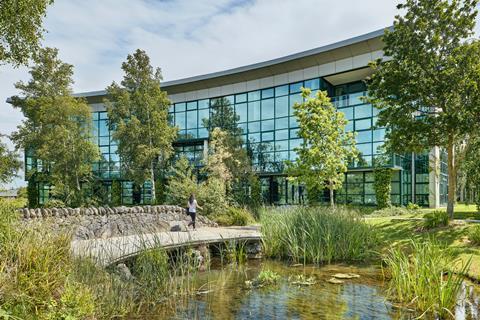 Fine Grain Property is an Irish-owned international commercial real estate investor and operator. Our business park property portfolio across Ireland consists of more than 1.2 million square feet of commercial real estate, worth in excess of €290 million.
Fine Grain Property operates business parks in Athlone, Cork, Dublin, Galway, Limerick, Maynooth and Shannon where our properties are home to more than 65 clients from large international and domestic businesses.
With over 16 years' experience and a portfolio of properties across Ireland, we develop long-term, collaborative client relationships by delivering tailored workplace solutions to the highest of standards and according to clients needs.
Great workplaces are much more than mere places of work. They are environments in which ideas, expertise and experiences intersperse to create spaces that are greater than the sum of their parts.
At Fine Grain Property, we call these spaces Workplace Communities. Our 20 business park properties form the foundations on which our clients can build success. They flex around our clients' needs, offering employees space to collaborate, create, concentrate, socialise and breathe. Our approach to building great workplace communities is based on three pillars: Fine Grain Facilities, Friends and Futures.
Investment Principles & Strategy
With a data driven approach, Fine Grain Property invests in overlooked and undermanaged real estate where decades of sustained government and private sector investment have created the ideal conditions for burgeoning innovation clusters, with excellent third level education, first class infrastructure, clusters of like-minded businesses, and a deep pool of educated employees.
As long-term, real estate investment partners, we bring together like-minded investors to deliver our vision: delivering contemporary workplace communities that allow employers to attract and retain employees.
The funds' objective are:
to provide investors with long-term, stable and consistent returns.
to continue to grow investment in the business park office sector.
Strategic corporate development
Since setting up operations in Ireland in 2016, Fine Grain Property has invested >€220 million in our business park portfolio. We operate on a proactive approach of 'buy well, manage well, sell well' to ensure stable and consistent returns are achieved. Delivering stable, consistent returns to investors including individual pension funds, the NTMA, and institutions and family offices, Fine Grain Property is ideally placed to lead the consolidation of Irish commercial property into the hands of long-term investors.