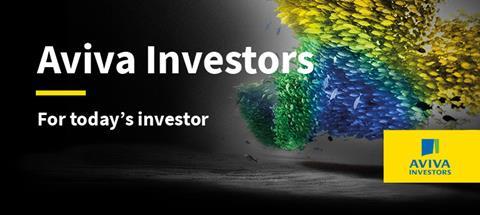 Aviva Investors is a global asset manager who chooses the power of integration.
With £334bn assets under management across fixed income, equites, real assets and multi-assets spanning 14 countries, employing 1,500 people*, you can benefit not just from our significant local knowledge and experience, but also from the extensive global investment resources at our disposal. Our parent company is Aviva plc; listed on the London Stock Exchange and a member of the FTSE 100 Index, it is the largest insurance company in the UK.
The future is full of questions. Only by working together can we find the answers. That's why we integrate our whole business around your needs – your goals, your values, the experience you have when you work with us. That's why we start by listening closely to you and understanding your investment aspirations and concerns – from low prospective investment returns, to highly correlated asset prices, from the prospect of rising global interest rates to the challenges and opportunities of market volatility.
Through our vast collective industry experience, we've been through every market cycle, making us better prepared for the next one. Inspired by our deep client insight, we build solutions that aim to defy uncertainty, answering the questions that keep you awake at night. Whether you're a large institutional investor or saving for retirement, we work with you to deliver meaningful outcomes, now and over the long run.

We work hard to join the dots across asset classes to find the best investment ideas; why we break down barriers, so our teams can connect seamlessly, and why we manage risk with discipline and rigor. By working in partnership with you, we bring components together in new ways to ensure you get the very best of our collective expertise with every investment.
Bringing it all together for today's investor.

* As at 31 March 2020
Investment Principles & Strategy
Aviva Investors is a global asset manager with a broad range of expertise across asset classes. We aim to deliver the specific and meaningful outcomes that matter most to today's investor.
Our investment solutions help investors whether they are looking to match liabilities, receive a steady and predictable income, protect their investment from inflation or achieve capital growth. Our solutions reflect our clients' risk tolerances, liquidity preferences and return ambitions. Our strategies focus on sustainable long-term returns. The investment processes are employed across borders so our approach is global. Ideas and research are shared, generating returns from a diversified range of sources, ensuring an understanding of local markets as well as the individual investment requirements wherever clients are based.
We focus on what we do best, and on capabilities and propositions that build on our heritage in managing long-term savings. Our investment services include:
• Global and regional fixed income strategies
• Global and regional real estate strategies
• Global and regional equity strategies
• Multi-asset strategies and multi-strategy outcome-oriented solutions
• Global Investment Solutions