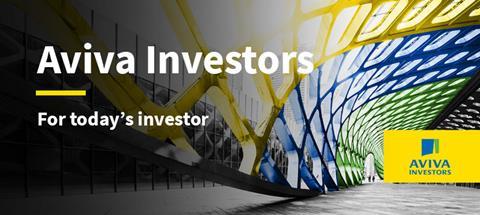 Corporate overview
Aviva Investors is a global asset manager with expertise in real assets, fixed income, equity, multi-asset and solutions. Our investment intelligence spans major markets, where we currently invest €416bn* on behalf of our customers. This gives us the size and scale to successfully seek out opportunities that will deliver specific investor outcomes. With over €60bn* of real assets, Aviva Investors offers comprehensive market coverage with specialist teams covering occupational and investment markets, and our dedicated in-house real estate strategy and research teams undertake proprietary research. Capturing and releasing value requires a deep understanding of the market, together with execution capability and agility. Our real estate team is resourced and structured to do that. We have over 170* real estate investment professionals, based in offices in Frankfurt, London and Paris.
*As at 30 June 2021
Investment principles & strategy
Private real assets markets are inefficient, opaque, and highly cyclical. This provides greater scope than perhaps any other asset class for price to diverge significantly from value. Unlike in public markets, this can persist long enough for expert investors to exploit the market's complexity and its participants' likelihood of mispricing an asset, creating attractive investment opportunities.
We take a disciplined approach to investing only where we have an advantage, specifically avoiding pursuing opportunities where we do not. We do this by developing deep expertise in a small number of target markets where we have conviction in the long-term, underlying structural drivers. We invest with a clear view of how thematic and structural trends are likely to shape tomorrow's world. So we ensure that all investments align with our vision of how cities, consumer habits and supply chains are changing, building resilient portfolios by being ahead of demographic, technological and societal trends.
Furthermore, we are responsible investors. Having a stake in the strength of the communities where we invest, we constantly seek to embed ESG considerations in every step of our decision making, responsibly reducing the carbon footprint of our assets and actively managing our assets to create better places for people to live, work, play and learn.
Sector forecasts
LOGISTICS: The logistics sector continues to be the standout performer since the pandemic began and there are currently no signs of a slowdown in activity for the sector. Logistics has been the major beneficiary of the rise in e-commerce and supply chains have shifted from a 'just in time' to a 'just in case' operational business model. This insinuates that businesses are holding more inventory for dealing with the fragility of global supply chains. This has led to a proliferation of demand for logistics units and resulted in many real estate investors looking to gain further exposure to the sector. The pandemic has underlined the importance of supply chain resilience and this could lead companies to onshore parts of their production processes, acting as a catalyst for future industrial demand.
OFFICE: The office sector has seen the pandemic lead to more flexible working practices over the past year, with homeworking becoming the default option for most under imposed lockdowns. Whilst many offices currently remain underutilised, office employee numbers have started to increase, and some firms have provided guidance as to when they expect all employees to return to the office. On the contrary, there have also been widespread reports of tenants looking to offload their offices or downsize to accommodate for more flexible work practices. Such developments are viewed as evidence of mounting structural challenges for the sector.
However, it is worth keeping in mind that cyclical forces are also at play: in every economic downturn, occupiers seek to reduce real estate costs. The future of the office will adapt to the changes in occupier behaviour, such as accommodating more collaborate workspace and improved facility provisions. Despite the obvious challenges, when it comes to creating spaces for talent to come together and innovate, we believe that the 'best in class' assets, found in the highest quality locations, which have a clear carbon transition pathway, will be the most resilient.
RESIDENTIAL: A significant change in the fortunes of the UK housing market remains difficult to envisage in the near term. Interest rates and credit availability remain supportive of home ownership, although peak support may have passed. As a result, prices are higher than ever and affordability remains a key issue. In addition, Brexit uncertainty is likely to see some weakening of labour market prospects. Looking forward, prices will remain high by historic standards but significant house price growth is unlikely. There may be opportunities in the single family rental sector. Chiefly driven by affordability issues creating more rental demand, but specifically in this segment as COVID-19 has increased the demand for space afforded in suburban and more rural housing.
RETAIL: Retail trade is edging closer to normality with the reopening of non-essential retail across many jurisdictions. Retail destinations that are more reliant on international tourists and office workers will have to wait slightly longer before footfall and sales fully recover to prior levels. Not all retail formats have been impacted in a similar light during the pandemic, as supermarkets, retail parks and retail warehouses have remained more resilient during the pandemic, whereas shopping centres and high street retailers have experienced more difficulty in terms of footfall and sales.
The pandemic will likely lead to structural changes for the sector and will encourage retailers to rethink their sales proposition going forward to attract greater footfall and adapt to the structural trend of a rise in online retail penetration. As a result of falling rents, the sector is looking more likely to see a repositioning of many assets to accommodate mixed use schemes.
Strategic corporate development
Aviva Investors is one of Europe's largest managers of real assets, with 40 years of experience and €60bn of assets under management. Our integrated real assets business, Aviva Investors Real Assets (AIRA), brings together real estate, infrastructure, and private debt under a single leadership and operating structure. This provides focus, leverages resources, and creates a true value-based platform across all real assets. We believe this makes us more responsive in delivering the multi-asset and single strategy solutions our clients demand in the private assets universe, ranging from absolute return, growth-oriented strategies through to cashflow and liability matching solutions.
Real assets are a core part of Aviva Investors' strategy and integral to our growth ambition and in positioning us to meet a growing client need for solutions in this area. With over 170 real assets investment professionals across four locations, our platform has the scale to access the full depth and breadth of real asset markets. This enables us to deploy capital in an efficient and disciplined manner. Our diverse capabilities allow us to deliver the best outcomes for our clients.
Performance verification
We have our own performance measurement team dedicated to producing detailed performance reports. For each mandate, we build bespoke benchmarks that appropriately reflect the investment objective and risk appetite of our clients.
COMPLIANCE STATEMENT
Except where stated as otherwise, the source of all information is Aviva Investors Global Services Limited ("Aviva Investors") as at 30 June 2021. Unless stated otherwise any views and opinions expressed are those of Aviva Investors. They should not be viewed as indicating any guarantee of return from an investment managed by Aviva Investors nor as advice of any nature.
Some of the information within this document is based upon Aviva Investors estimates. It is not to be relied on by anyone else for the purpose of making investment decisions. Issued By Aviva Investors Global Services Limited, registered in England No. 1151805. Registered Office: St Helen's, 1 Undershaft, London EC3P 3DQ. Authorised and regulated by the Financial Conduct Authority.