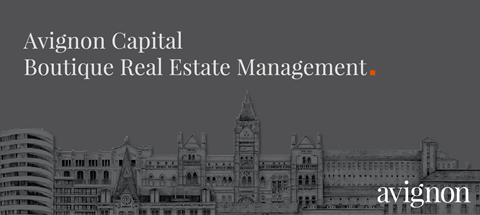 Avignon Capital is a refreshingly different real estate investment and asset management boutique, creating and driving opportunities in the European real estate market. We are headquartered in London with offices in Manchester, Rotterdam and Berlin.
Our core markets are the UK, Germany, the Netherlands, and Iberia, and we provide our clients access to high-quality investment opportunities across the risk-return spectrum (core, core-plus and value-add).
Avignon has the nimbleness of a boutique, while offering a diverse range of strategies and services to suit the needs and investment goals of our clients. Clients benefit from the linked services of our lean organisation as it simplifies their point of contact and avoids a fragmented service delivery.
The business provides real estate services on a separate account basis, as well as via club deals and joint ventures. Since inception, high income and capital growth have been consistently delivered by identifying and managing investments which provide value in all cycles of the property market.
Avignon Capital prides itself as a dynamic company with a strong culture and vision. The team is made up of multi-disciplined real estate professionals with strong cross-border investment, private equity, and asset management expertise. The team bring a variety of skills and knowledge that combine to build a successful investment strategy.
Sector forecasts
INDUSTRIAL: The industrial sector has continued to see strong performance and this COVID-19 resistant sector will continue to perform in 2022 with a large number of new entrants from both an occupier and investor perspective. As e-commerce increases and consumer expectations for ultra-fast delivery need to be met, there will be a requirement for high volume large regional distribution units and high frequency smaller local distribution hubs.
OFFICE: Whilst office transactions fell dramatically during 2020 and the first half of 2021 there are signs that the market is returning strongly. Offices may need to be re-designed to further meet the needs of distanced collabora- tion space where they clearly have a long-term role and away from a factory of desks and computers. Density ratios are likely to change, and so may the access requirements in office towers in CBDs, but we are of the opinion there is still a long-term requirement for the sector, specifically Grade A space.
RETAIL: Traditional retail has been struggling for a number of years and the COVID -19 crisis has impacted the sector significantly. Capital values in this sector are likely to continue to be negative with the exception of supermarkets/food stores and DIY operators, which have proven to be COVID-19 resistant.
OTHER: The hotel sector has also been severely affected by the pandemic, but the easing of lockdown measures and travel restrictions has helped the recovery. However, hotels located in gateway cities may take longer to recover as they rely on corporate bookings compared to those locations that benefit from domestic bookings.
Investment principles & strategy
Our overall investment principles and strategies are based on our belief of sticking to our target markets and sectors where we have a deep understanding and can deliver value.
The business does not take a pan-European approach; instead, it maintains a strategic focus on its target markets and cities in the UK, Germany, the Netherlands, and Iberia. We understand these jurisdictions and the nuances of the local markets and can source attractive opportunities using our team on the ground and our extensive network.
Key points in Avignon's investment strategies:
City-centric approach: Acquiring only well-located assets with strong macroeconomics and fundamental drivers from business and tourism.
Active management: We seek to unlock hidden value and have a track record of delivering outperformance through active asset management. Our active management programmes include enhanced tenant engagement, lease renewals and refurbishments.
Responsiveness: There are clearly defined business plans for each asset/ portfolio. However, the agile nature of our business enables us to react quickly, so can exit investments if market conditions become favourable.
Avignon delivers investment opportunities based on our investment themes. For full details on our investment themes for 2021/22, please contact invest- ment@avignoncapital.com
Strategic corporate development
Avignon Capital's strategic objective is to consolidate its position as the boutique real estate manager of choice by providing dynamic and integrated solutions. We intend to grow our business at a pace that enables us to preserve our strong relationships with our existing clients to ensure we maintain delivering value.
We believe that ESG factors are integral to assessing the quality of our company and the assets we manage. It is our mission to be the leader in real estate in the implementation of ESG and ensure our knowledge on best practice is ahead of the curve. Investing more responsibly for our investors, as well as looking toward longevity, future trends and requirements that are being increasingly demanded across the real estate sector.
Avignon's strategic focus areas are:
Remain focused on our existing investment strategies, where we can leverage our experience and resources.
Where possible, continue to co-invest to demonstrate there is full alignment of interest.
Expanding complementary services offered by Avignon or partnering with like-minded businesses.
Performance verification
Our historic track record has been audited by a third party. More frequently we follow a range of published third-party benchmarks; however, Avignon's assets under management mainly fall under separate managed accounts, so performance is more appropriately measured and monitored against the business plan and target returns set out at the time of acquisition.
Information on the performance of our strategies can be provided upon request.
COMPLIANCE STATEMENT
For further information please contact us.