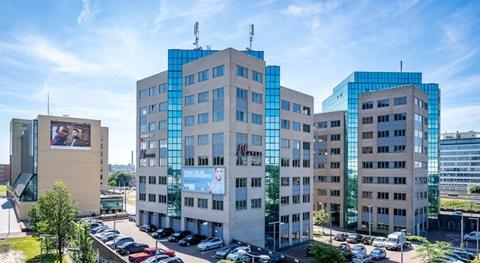 M7 Real Estate Ltd is one of the leading specialists in the pan-European, regional, multi-let real estate market.
M7 has circa 220 employees in 15 countries across Europe. The team manages over 570 retail, office and industrial properties with a value of circa €4.3 billion.
M7 identifies value-add investment opportunities for investors in the smaller, multi-let sector. This sector is often neglected and considered inefficient due to the small individual lot sizes and the management intensive nature of the underlying assets.
However, M7's established platform, market leading information and data management systems, and experienced team ensure that M7 can capitalise on this perceived inefficiency. The business typically aggregates numerous individual assets to form large portfolios with income levels and yields well above the real estate market averages.
With encouraging equity investor appetite for value-add real estate and a number of exciting market opportunities, M7 anticipates further significant growth in assets under management.
Investment Principles & Strategy
Through its extensive European network, M7 is able to identify a pipeline of attractive real estate deals across the UK and continental Europe, typically offering gross yields averaging circa 7% pa at the asset level (particularly appealing in the current low interest rate environment). With strong equity investor appetite for value-add real estate and with M7's proven track record, the company is seeking to exploit a number of opportunities by making further investments over the coming 12 months.
M7 identifies investment opportunities for investors by linking a value-oriented investment philosophy with an active, hands-on asset management platform. The on-the-ground real estate experience available to the business through its pan-European platform results in a top-down and bottom-up approach to initial investment decisions and ongoing asset management strategies.
M7's fund management business is forecast to continue on its growth path by offering high-net-worth and institutional investors the opportunity to invest in higher yielding commercial real estate across Europe (including Central Europe). In parallel, M7 will continue to provide advisory services and asset management services on a separate account basis and will consider co-investment joint ventures.
M7 has continued to expand its fund management business and now manages 20 funds. The newest funds are M7 EREIP VI which is investing in value-add commercial assets primarily in the Netherlands and Germany with some exposure to Ireland and Scandinavia and a smaller, country specific follow-on fund investing in value-add commercial assets in Central Europe (M7 CEREF II). New funds targeting retail/ e-warehousing in the UK have also been launched (M7 Box + I and Box + II).
M7 is also investment manager to the Alternative Income REIT plc which is listed on the London Stock Exchange. In addition, M7 continues to provide asset management services to a variety of clients on a separate account basis. The business will consider co-investment joint ventures for example, it has a new joint venture with a global institution for the acquisition of Portuguese industrial and office assets and also provides advisory services.
Sector forecasts
UK: The economy appeared to rebound in Q3, following a record collapse in GDP in Q2 due to a pandemic-induced fall in domestic demand. GDP rose strongly in July as COVID -19 restrictions were loosened, while industrial production also grew in the same month. The recent snap-back of some restrictions due to a rise in cases appears to have influenced a slowdown in the private sector towards the end of the quarter, however the government contributions of wages should stem further job cuts. Over the course of 2020, economic growth is forecast to contract 9.9%. Following a relative 'bounce- back' in economic activity in 2021, GDP is forecasted to expand 6.5%.
Additional uncertainty around Brexit is expected to dampen business investment further, regardless of whether there is an eventual deal or not. As a result, the UK's recovery from the coronavirus crisis will probably be slower than other European countries and, therefore, it is expected that fiscal policy will remain loose and monetary policy will be eased further.
The average 'all sector' UK prime yield has increased by 39bps in the last 12 months to August 2020. Industrial distribution and multi-let assets, however, have remained stable at circa 4.25%. Upward trends for yields are affecting the suspected sub-sectors including retail, leisure parks and shopping centers amidst the COVID -19 pandemic.
The industrial sector has fared well through 2020, with UK recording take- up of 19.1m sq ft during H1 2020, largely due to an impressive second quarter, higher than any quarter previously recorded. The current environment heavily influenced the spike in the online retail sector, which accounted for 40% of take-up in the first half of 2020.
In the UK regional cities, overall, the office vacancy rate is the lowest on record at 7.5% as at August 2020. There is currently a total available office supply of 11.3m sq ft (as at August 2020), reflecting a 17% decrease since the end of 2019. The strong occupational market fundamentals of regional UK cities mean the areas are well positioned to weather impacts of COVID -19.
Industrial, warehouse and regional office markets are understood to be the sectors which will suffer the least negative impact from COVID -19, and potentially benefit throughout the recovery, translating to a strong outcome for M7.
EUROPE: The rebound in Euro-zone economic activity was gaining momentum faster than initially expected in Q2, although there will has been significant discrepancies between different countries' recoveries. Available indicators for Q3 suggest a slowing of the recovery with unemployment rates rising and retail sales cooling from Q2, likely reflective of the second wave being endured across the Euro-zone. Overall, the economy is expected to contract by 8.1% in 2020, followed by a 5.5% increase in 2021.
The logistics sector is best positioned to outperform other sectors, owing to strong fundamentals and robust demand. The elevated ecommerce activity will be of long-term benefit, translating to a steady rental forecast for the remainder of 2020. Long term, the annualised growth forecast remains positive. Logistics yields are expected to remain stable over 2020, and in most cases, remain at historical lows. On an occupational and investment level, M7's significant exposure to the logistics and warehouse sectors are positioned to outperform.
Early indications point to some degree of resilience for the European office sector. While leasing activity has recently been subdued, vacancy rates remain at historic lows and average prime European rents held firm during the first half of the year, as did the majority of office yields.
Despite a significant drop in investment volume in Q2 2020, there remains ample unallocated capital and pent-up demand for European assets. M7 expects the supply/demand imbalance to remain and demand to continue across European markets.
Strategic corporate development
M7 was established in 2009 and focused initially on the UK multi-let industrial sector. The need for efficient and accurate data management was a key part of the firm's founding philosophy. A number of JVs were created with private equity partners to capitalise on the opportunities created in the aftermath of the global financial crisis. A workout business was also launched to help lenders manage higher yielding secondary assets.
Prior to 2009, M7's original senior management team had built pan-European multi-let real estate platforms and used this experience in creating its bespoke, best in class information management systems. On these strong foundations, the directors developed the firm's value-add asset/investment management focus and have consistently delivered strong returns.
The development of the continental European platform started in 2013 with the goal of providing real estate owners and investors with a first class, integrated asset management platform across Europe, specialising in multi-let regional real estate. Today, M7 has operations in the UK, Croatia, the Czech Republic, Denmark, Finland, France, Germany, Hungary, Ireland, Luxembourg, the Netherlands, Poland, Portugal and Spain. In addition, M7 has recently opened an office in Hong Kong.
M7 Real Estate
Pan-European regional real estate investment and asset manager.
1. Private Funded / Listed Vehicles
Private Funds
M7 co-invests alongside multiple investors and acts as investment and asset manager. We now have a series of UK and Continental European funds invested in regional multi-tenanted retail, office and industrial property. In addition to M7's co-invest, external equity has been raised from around 180 high net worth and family office investors as well as institutional investors.
Listed Vehicles
M7 is the appointed Investment Advisor to Alternative Income REIT PLC which is listed on the London Stock Exchange. M7 has listed Mailbox REIT PLC, in which it remains a majority shareholder, on the International Securities Property Exchange ("IPSX"). M7 is the Asset Manager and M7 Financial Services is the AIFM (Alternative Investment Fund Manager) to Mailbox REIT.
M7 co-invests alongside its partner and acts as a promoted asset manager. M7 currently has existing joint ventures with private equity firms H.I.G. Capital (MBayDK) Blackstone (Onyx Ireland) and and a US institution (PIF). Previous partners include Oaktree Capital, Europa Capital, Westbrook Capital, Goldman Sachs, Starwood Capital and Nationwide Building Society.
3. Separate Accounts
We are partnered with industry leaders, including M&G and Tristan Capital Partners in the UK and have a number of other UK mandates managing a range of portfolios. Recently, M7 was appointed by Allianz in Croatia to manage Croatian real estate. Previously, we managed a portfolio of logistics and light industrial assets for MIRA in the Czech Republic and Slovakia. In addition we have partnered with Mileway in the UK, Denmark, France, Germany, the Netherlands and Sweden and Colony in the UK.
4. Advisory
M7 provides advice to third parties on strategies for existing assets and targeted acquisitions with a particular focus on the due diligence process. M7 Real Estate looks to agree target returns for each of the strategies implemented. We have a team focused on reporting and measure performance against forecast on an ongoing basis.
Performance Verification
M7 looks to agree target returns for each of the strategies implemented. We have a team focused on reporting and measure performance against forecast on an ongoing basis.
COMPLIANCE STATEMENT
This information is intended for Professional Clients and Institutional Investors only. It is not intended as an offer or solicitation with respect to the purchase or sale of any security or other financial instrument or any investment management services and should not be used as the basis for any investment decision or relied upon in any way by the public. No determination has been made regarding the suitability of any securities, financial instruments or strategies for particular clients or prospects and the information within is of a general nature. The source of all information is M7 unless stated otherwise. M7 has a wholly owned subsidiary, M7 Real Estate Financial Services Limited, that is authorised and regulated by the Financial Conduct Authority (Reference number: 618047).