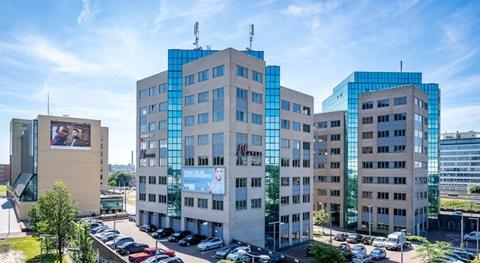 M7 Real Estate Ltd is one of the leading specialists in the pan-European, regional, multi-let real estate market.
With over 200 employees across Europe, the team manages over 830 assets in the retail, office and industrial sectors with a value of circa €5 bn.
M7 identifies value-add investment opportunities for investors in the smaller, multi-let sector. This sector is often neglected and considered inefficient due to the small individual lot sizes and the management-intensive nature of the underlying assets. However, M7's established platform, market leading information and data management systems and experienced team ensure that M7 can capitalise on this perceived inefficiency. The business typically aggregates numerous individual assets to form large portfolios with income levels and yields well above the real estate market averages.
M7 acquires and manages all commercial property types focusing mainly on regional business parks, retail parks, convenience retail parades and multi-let light industrial estates. The business also has a planning and development team that has acquired and is managing a mixed use development project in the UK.
Investment Principles & Strategy
Through its extensive European network, M7 is able to identify a pipeline of attractive real estate deals across the UK and continental Europe, typically offering gross yields averaging circa 7% pa at the asset level (particularly appealing in the current low interest rate environment). With strong equity investor appetite for value-add real estate and with M7's proven track record, the company is seeking to exploit a number of opportunities by making further investments over the coming 12 months.
M7 identifies investment opportunities for investors by linking a value-oriented investment philosophy with an active, hands-on asset management platform. The on-the-ground real estate experience available to the business through its pan-European platform results in a top-down and bottom-up approach to initial investment decisions and ongoing asset management strategies.
M7's fund management business is forecast to continue on its growth path by offering high-net-worth and institutional investors the opportunity to invest in higher yielding commercial real estate across Europe (including Central Europe). In parallel, M7 will continue to provide advisory services and asset management services on a separate account basis and will consider co-investment joint ventures.
Strategic corporate development
M7 was established in 2009 and focused initially on the UK multi-let industrial sector. The need for efficient and accurate data management was a key part of the firm's founding philosophy. A number of JVs were created with private equity partners to capitalise on the opportunities created in the aftermath of the global financial crisis. A workout business was also launched to help lenders manage higher yielding secondary assets.
Prior to 2009, M7's original senior management team had built pan-European multi-let real estate platforms and used this experience in creating its bespoke, best-in-class information management systems. On these strong foundations, the directors developed the firm's value-add asset/investment management focus and have consistently delivered strong returns.
The development of the continental European platform started in 2013 with the goal of providing real estate owners and investors with a first class, integrated asset management platform across Europe, specialising in multi-let regional real estate. Today, M7 has operations in the UK, Croatia, the Czech Republic, Denmark, Finland, France, Germany, Hungary, Ireland, Luxembourg, the Netherlands, Poland, Portugal and Sweden.
Products/Business lines
M7 focuses on the higher yielding, multi-let, secondary real estate markets across Europe to identify attractive opportunities for investors.
With local teams on the ground, the business is well placed to access local market intelligence and source attractive deals. All assets are actively managed throughout the holding period, integrating local market intelligence into the decision-making process.
M7 has four business lines:
1. M7 funds: Where it co-invests alongside multiple investors and acts as investment manager and asset manager to the fund. M7 has a series of UK and Continental European funds that have invested in retail, office and industrial property. In addition to M7's co-invest, external equity has been raised from circa 180 high-net-worth and family office investors as well as institutional investors.
2. Co-investing private equity joint ventures: Where M7 co-invests alongside its partner and acts as a promoted asset manager. M7 has existing joint ventures with various private equity firms.
3. Separate account asset management mandates: Where M7 acts as a third party asset manager for institutional, family office and high net worth investors' portfolios. M7 has partnered with many industry leaders, including M&G in the UK managing a portfolio of multi-let industrial estates and Colony in the UK managing a portfolio of mixed commercial assets.
4. Advisory: Where M7 provides advice to third parties on a strategies for existing assets and also assists with targeted acquisitions with a particular focus on the due diligence process.
Performance Verification
M7 looks to agree target returns for each of the strategies implemented. We have a team focused on reporting and measure performance against forecast on an ongoing basis.
COMPLIANCE STATEMENT
This information is intended for Professional Clients and Institutional Investors only. It is not intended as an offer or solicitation with respect to the purchase or sale of any security or other financial instrument or any investment management services and should not be used as the basis for any investment decision or relied upon in any way by the public. No determination has been made regarding the suitability of any securities, financial instruments or strategies for particular clients or prospects and the information provided is of a general nature. The source of all information is M7 unless stated otherwise. M7 has a wholly owned subsidiary, M7 Real Estate Financial Services Limited, that is authorised and regulated by the Financial Conduct Authority (Reference number: 618047).