KGAL Investment Management GmbH & Co. KG has acquired a 25 percent stake in GP JOULE Projects for each of its funds KGAL ESPF 4 and KGAL ESPF 5.
Financially robust asset manager KGAL and successful project developer GP JOULE are joining forces to drive the energy transition, and to take advantage of the immense growth opportunities offered by renewable energies in Germany and across Europe.
GP JOULE Projects is part of the GP JOULE Group, founded in 2009, and develops wind and solar energy projects along the full value chain: from securing the land and tendering of subcontractor services for construction to the overall business concept for the operation of the completed plant. Upon reaching ready-to-build, GP JOULE Projects sells the solar and wind power projects or offers plants for sale as a turnkey option. Since 2009, the company has developed more than 20 wind farms and 130 solar parks with a total output of over 1,000 megawatts. KGAL has completed multiple acquisitions from GP Joule.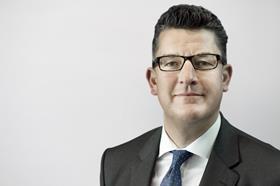 "When we acquired two wind farms in Schleswig-Holstein, we were impressed by the company's professionalism and the attractiveness of its projects," explains Michael Ebner, Managing Director of Sustainable Infrastructure at KGAL Investment Management. "Investing in GP JOULE Projects means we are now able to enter greenfield development with a comprehensive portfolio. Our KGAL ESPF 4 and KGAL ESPF 5 funds will therefore have even better opportunities for diversification and the potential to further enhance returns. In addition, projects from the pipeline may be considered for investment by our impact fund KGAL ESPF 5. For KGAL, this platform commitment represents a quantum leap."
Perfect partners for further expansion
A large part of the purchase price will reinforce the financial power of GP JOULE Projects. The funds will be used for the further development of existing projects, but even more for portfolio expansion. GP JOULE Projects is currently focusing primarily on Germany. Commenting on the prospects for the German market Michael Ebner says: "The new federal government aims to achieve a market share of green electricity of 80 percent by 2030; currently the figure stands at just around 40 percent. Therefore, the approval procedures for renewable projects are likely to be noticeably shortened."