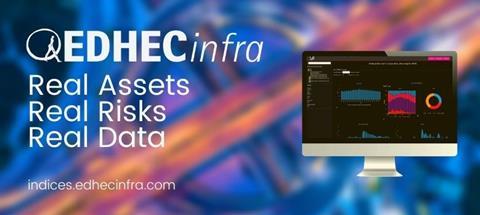 EDHECinfra, a venture of the renowned international EDHEC Business School, is an index data, benchmarks, analytics, and research provider for investors in the unlisted infrastructure universe. We have built the largest, most representative database of underlying infrastructure investments in the world. Indices we provide help investors to measure the risk-adjusted performance of private infrastructure debt and equity within their portfolios. Our indices use the latest market information to measure the fair value of thousands of unlisted infrastructure debt and equity investments in 25 countries. We can also create customised benchmarks for individual investors who require specific TICCS® tilts in their portfolio benchmark. Our research hub, a team of experts who create and maintain our indices, is based in Singapore. We also have a business center in London to serve the financial community in Europe and North America.
Services
Index Data: Mark-to-market indices of the performance of unlisted infrastructure equity and private debt, available on a quarterly and monthly basis. Several hundreds sub-indices are available using the TICCS® taxonomy of infrastructure companies.
Analytics: Dozen of risk and performance analytics for each of the EDHECinfra's market indices and sub-indices.
Valuation metrics: Valuation ratios, risk premia and discount rates for all key segments of the infrastructure market.
Customised benchmarks: Create a benchmark that truly reflects the TICCS® exposures of your portfolio by business risk, industrial activity or corporate structure.
Fund analyser: Benchmark funds by vintage and style using mark-to-market data that is representative and robust (forthcoming 2021)
Asset ratings: Rank asset and portfolio using market measures of their outperformance.