As a result of the COVID-19 pandemic and the associated contact-limiting measures, some of the world's busiest shopping streets became deserted, and city centres came to resemble ghost towns. In the Netherlands, we suddenly had more than enough space to cycle in places where crowding would normally make it difficult to walk.
At the same time, retailers and investors were in forced but constructive talks about how to tackle the consequences of the COVID-19 pandemic for their sector. And, luckily enough, despite all the insecurities, consumers continued to spend.
If COVID-19 taught retail stakeholders anything, it was that consumers' shopping behaviour changed rapidly and contact- limiting measures drove more consumers to online shopping. Once some measures were lifted, people returned to the social hearts of communities – the city centres – to once again congregate and spend their money on the joys of city life. People willingly queued outside of shops, restaurants and bars.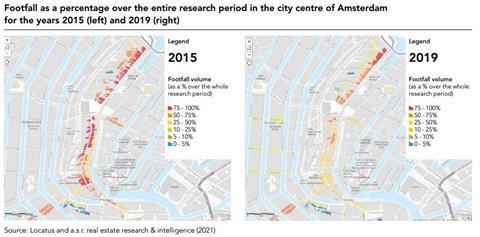 At the same time, people have become used to the ease and endless selection of online shopping, and one has to wonder what the permanent impact will be on our country's brick-and-mortar shops and city centres.
You can now read the full whitepaper at the link below
Supporting documents
Click link to download and view these files