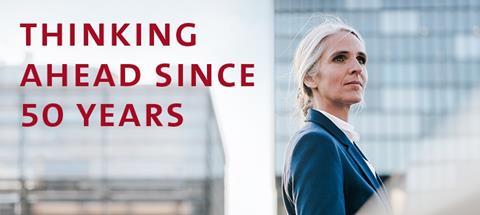 As a leading Investment and Asset Manager, based in Germany, KGAL has 50 years of experience in structuring long-term real capital investments for its Clients which have sustainable and stable yield profiles. KGAL offers a full service investment management platform for its institutional investors across its key markets and sectors. As of 31 December 2018, KGAL managed an investment volume of around EUR 7.153 billion in all asset holding and investment entities.
KGAL draws on its proven track record and in-house experience to provide investment opportunities across its three real asset classes – real estate, aviation and infrastructure. Our specialist teams service offering, ensures that not only do we assess the potential for asset growth and accompany risks, they also proactive monitor the asset investments from start to finish, including acquisition, operational management to the ultimate sale.
Placing our customers first, we strive to become the real asset manager of choice for institutional investors.
Sector forecasts
Office: KGAL concentrates on core office markets in Germany and Austria, the so-called Big 7 (Berlin, Cologne, Duesseldorf, Frankfurt, Hamburg, Munich, Stuttgart) as well as Vienna. With market fundamentals improving, KGAL is seeing stable or growing demand and tightening pipelines for office space in core areas. Although regions are developing at different paces, KGAL believes that in most markets assets can be priced with a favourable outlook. In many areas of the market KGAL is expecting stable or falling yields and cap rates.
The positive real economic outlook for large parts of Europe and Germany's particular appeal to investors should keep the office real estate market strong. This is grounds for optimism, as well as some concern. One concern is that the growing scarcity of core office real estate with first-class quality standards could slow the current investment trend while keeping prices artificially high. This would put the squeeze on investment returns, particularly in the Big 7 cities. Investors would then have to invest in office real estate in B-rated locations or cities to maintain their portfolio returns.
Residential: With its secure cash-flows, low volatility and stable returns, the German residential market has been discovered as an attractive asset class, especially for institutional investors. Based on the volume of current enquiries, KGAL expects demand for this product to continue to develop positively. The German residential market will remain on a high. Even disruptive factors like the wrangling over a cap on rents or massive increases in property transfer tax rates in some federal states have not yet had a decisive impact on the positive mood.
Retail: KGAL will be expanding its retail portfolio considerably in the future. In global terms, the most attractive market for retailers is in Germany. Institutional and international investors are desperately looking for suitable investment opportunities here. Foreign investors in particular dominated the German market in the first half of the year. On the purchaser side, their share of individual and large portfolio transactions accounted for 50% of the total investment volume. They also took advantage of the German market's strong appeal in terms of sales. Their share of divestments across Germany stands at around 70%. KGAL focuses on retail parks with planning restrictions for similar developments and mixed-use buildings with a high level of footfall.
Investment principles & strategy
KGAL invests in core, core plus and value added office and retail properties in Germany and Austria. It focuses on certified buildings with high operational energy efficiency. Asset management is provided by in-house experts and a network of third parties.