When paying a high multiple makes sense
Many investors find it difficult to invest in the stocks of high-quality, high-growth companies because these companies usually trade at high valuation multiples.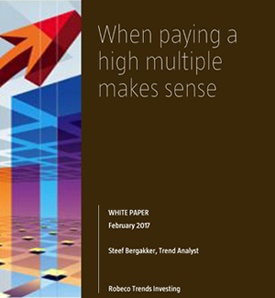 In our view, however, they are a reflection of strong fundamentals in the vast majority of cases. We will show under which conditions high multiples are justified.