Integrating sustainability has become mainstream for factor investing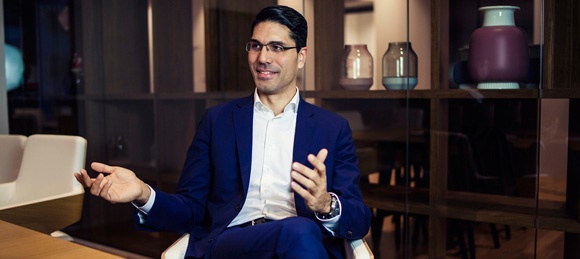 Factor investing has gained considerable traction over the past couple of years, particularly in the equity space. As a pioneer in this field, Robeco has experienced an acceleration in terms of investment flows, driven by various elements, including several significant mandate wins. Joop Huij, Head of Factor Investing Equities and Factor Index Research, explains some of the major trends in the market.
---
Factor investing and no longer seems to be considered as exotic, or an investment niche. Have there been any notable changes in how investors perceive this kind of approach?
"That's right. Factor investing is no longer considered a niche reserved only for large and sophisticated investors. And that's actually a major shift. Whereas we used to talk almost exclusively to these big institutions, we are now seeing some growth in the number of midsized asset owners that are adopting factor investing as well."
When you say you have seen growing interest from mid-sized investors, is it because asset managers used to talk exclusively to large institutions and are now addressing smaller investors as well? Or has there really been an increase in popularity? In other words, is it down to asset managers or investors?
"Mostly investors, I think. Many leading institutional investors have been considering and implementing factor-based strategies for several years now. But the scientific foundations of factor investing can be complicated to assimilate and require significant groundwork.
"Smaller mid-sized players don't necessarily have the resources to carry out this work. They tend to be more consultant-driven. And in recent years we have seen investment consultants across the board eagerly embracing factor investing. So, it doesn't really come as a surprise that their clients – the mid-sized investors – are now adopting this strategy too."
Are these mid-sized newcomers adopting factor investing in the same way as larger investors have?
"Well, not necessarily. In fact, another phenomenon we've noticed is that while investors increasingly want to incorporate factor investing in their portfolios, they're not always interested in the more traditional active strategies. Our conversations with clients reveal that implementing factor investing through index-based products is becoming extremely popular."
'We are now seeing some growth in the number of midsized asset owners that are adopting factor investing as well'
"This has actually been confirmed by numerous studies. Roughly speaking, we can say that the early adopters of factor investing tended to be investors disappointed by their fundamental active managers and looking for factor-based – but still active – alternatives. Nowadays, however, we see an increasing number of investors who have used more market cap-weighted approaches choosing to implement factors using indices, because this is closer to what they are used to."
What about sustainability? Growing concern about environmental, social and governance (ESG) issues is changing profoundly traditional fundamental investing. Does the same hold true for quantitative management and factor investing in particular?
"Yes, indeed. We've seen a significant change in how investors view sustainability aspects. A few years ago, we started seeing interest in ESG considerations among investors. Robeco actually started explicitly factoring ESG criteria into its quantitative equity strategies as early as 2010. But investors have now become much more demanding, especially with regard to carbon emissions."
"Robeco recently won a EUR 3 billion bespoke multi-factor equity mandate, which illustrates this well. A lot of time was spent fine-tuning the strategy and there was a strong emphasis on sustainability aspects. An important element was the introduction of a carbon benchmark, which enables our client to manage and reduce the overall carbon footprint of its portfolio."
"And this new mandate is far from an isolated case. Earlier this year, for example, another pension fund selected Robeco to build a multi-factor equity index with integrated ESG components, to manage over EUR 1 billion. So, although we have been talking about ESG and attracting investors' attention for some years now, integrating sustainability now seems to have become mainstream for factor investing."
In terms of factor-specific exposures, have you seen any recent changes in the way investors allocate to individual factors, such as value momentum or low volatility?
"One of the most important trends we've seen in this area in recent years has been the rise of multifactor strategies. Initially, investors tended to allocate to one preferred factor, such as value or low volatility. But they are now increasingly demanding solutions that provide exposure to multiple premiums. This enables them to reduce stress in years when one particular factor delivers below-average performance."
"Inflows seen over the past few months have confirmed this rise in multi-factor allocation. Having said that, the value factor has also seen an unexpected rise in popularity. I think this has to do with how poorly this factor has performed over the past few years. Some investors have been disappointed and are now looking for more sophisticated value strategies as alternatives to generic value strategies." "Also, some investors have realized that, after several years of lagging performance of the value factor, their portfolio was underexposed to this particular factor. This explains why many of them decided to make an explicit allocation to this factor over the past 12 months."
"At the same time, we've seen a growing demand for sustainable value. Generic value strategies tend to be overexposed to firms with high CO2 emissions, such as oil companies and energy companies. To address this, Robeco decided to launch a sustainable value strategy."
This article was initially published in our Quant Quarterly magazine.