A true core equity allocation alternative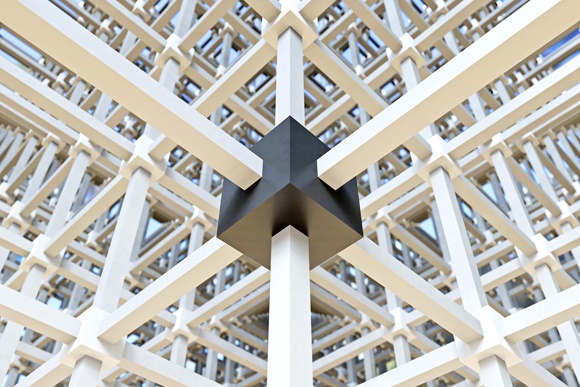 How can the multi-factor approach provide the broadest factor exposure?
The MSCI Select Factor Mix methodology represents an alternative for a core equity allocation. Following the "Lego" approach, it provides equal exposure to the six most established equity factors, which allows for transparent return attribution and clean rebalancing. The index offers broad exposure to the US stock market, holding on average 1705 stocks over the back-test period. At 39.2%, its active share is not excessive relative to MSCI USA, with 16.6% coming from the small cap exposure alone.
As a comparison, the MSCI Diversified Multiple Factor index is a competing multi-factor framework that applies the soup approach. It includes fewer stocks by an order of magnitude and has a very high active share of 83.9%, making it a less suitable choice for core equity allocation.
We can also see that the MSCI USA Select Factor Mix has a better Sharpe ratio, lower maximum drawdown, and less concentration in the top 10 constituents compared to the alternative framework. Additionally, in contrast to the MSCI Diversified Multiple Factor, the top 10 constituents of the Select Factor Mix are all stocks with a large market cap, the smallest being IBM Corporation, with a weight of 0.54% in the MSCI USA parent index, and the largest allocation being Apple, which is the same for the MSCI USA.
In other words, the MSCI USA Select Factor Mix and similar indices for other markets can be appropriate as a core equity allocation, while drawing on the power of factor investing.
We invite you to download the most recent issue of our On Track Research for a closer look at factor investing.
Investors should be aware that past performance is not an indicator of future results.