Primevest Capital Partners took over the first residential Build-to-Rent project in Seville, Spain on behalf of a German pension fund on 21 December 2022.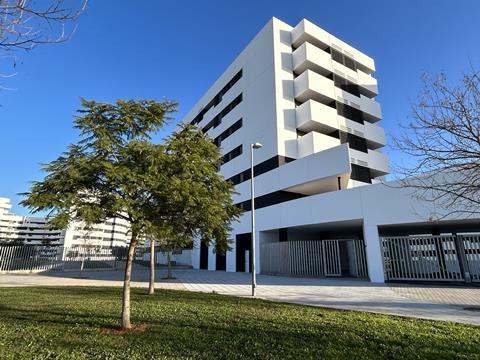 The property measuring 13,000 m² consists of three buildings with 125 residential units and has been developed in the style of a resort. These buildings will provide a new supply to the rental market in Seville.
Primevest Capital Partners, an investment and asset manager for institutional investors, acquired the property from AEDAS Homes in early 2022. The property was also developed by AEDAS Homes, a leading national housing development company.
Olaf Steinbusch, Senior Acquisition Manager at Primevest Capital Partners, says:
"This first Build-to-Rent project consolidates our investor's investment strategy in Spain, which is based on acquiring properties in selected cities throughout the country. We are grateful to Enrique Molina Campos (Alba REIM) for sourcing and brokering this opportunity. Besides Spain, Primevest invests in residential projects and assets in Germany, The Netherlands, Denmark, Austria and in the future also in Italy. In addition Primevest invests in parking assets as well in other European countries such as Norway and UK."
Read the full press release at the link below
Supporting documents
Click link to download and view these files
Websites
We are not responsible for the content of external sites