Jonathan Butler is a Managing Director and the Head of the European Leveraged Finance Team (High Yield and Bank Loans) at PGIM Fixed Income, based in London.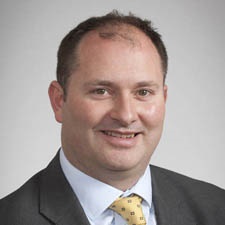 He is also a member of the board of directors of PGIM Limited, PGIM's UK-regulated business, and assists with developing and implementing the Firm's business strategy in the UK. Earlier, Mr. Butler was responsible for establishing and managing NIBC's third-party CLO asset management franchise. At NIBC, he invested in senior and mezzanine loans for financial sponsor transactions (leveraged buyouts).
Previously, Mr. Butler held investment positions with Chemical Bank (now JPMorgan Chase & Co.), where he originally received his credit training, and Industrial Bank of Japan (now Mizuho). Mr. Butler received a BA with honours in Financial Services from Bournemouth University, UK.