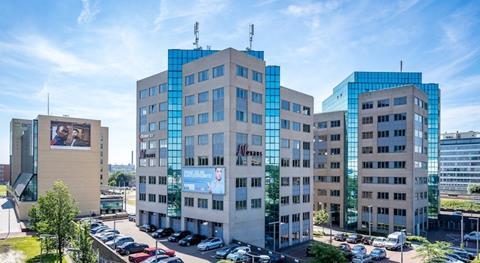 M7 is a leading specialist in the pan-European, regional, multi-tenanted commercial real estate market.
M7 is owned by Oxford Properties Group, a leading global investor, asset manager and developer of commercial real estate. M7's global reach spans 15 countries and territories with 17 offices and comprises our pan-European real estate platform of 13 countries and 15 offices together with our offices in Hong Kong and Dubai. The team of over 225 manages over 580 retail, office and industrial properties with a value of circa €5.8bn.
M7 identifies value-add and core-plus investment opportunities for investors in the smaller, multi-let sector. This sector is often neglected and considered inefficient due to the small individual lot sizes and the management intensive nature of the underlying assets.
However, M7's established platform, market leading information and data management systems and experienced team ensure that M7 can capitalise on this perceived inefficiency. The business typically aggregates numerous individual assets to form large portfolios with income levels and yields well above the real estate market averages.
With encouraging equity investor appetite for value-add and core- plus real estate and a number of exciting market opportunities, M7 anticipates further growth in assets under management.
Investment Principles & Strategy
Through its extensive European network, M7 is able to identify a pipeline of attractive real estate deals across the UK and continental Europe, typically offering gross yields of circa 7% pa at the asset level. With strong equity investor appetite for core-plus and value-add real estate and with M7's proven track record, the company is seeking to exploit a number of opportunities by making further investments over the coming 12 months.
M7 identifies investment opportunities for investors by linking a value-oriented investment philosophy with an active, hands-on asset management platform. The on-the-ground real estate experience available to the business through its pan-European platform results in a top-down and bottom-up approach to initial investment decisions and ongoing asset management strategies.
M7's fund management business is forecast to continue on its growth path by offering high-net-worth and institutional investors the opportunity to invest in higher yielding commercial real estate across Europe (including Central Europe). In parallel, M7 will continue to provide advisory services and asset management services on a separate account basis and will consider co-investment joint ventures.
Sector forecasts
UK: UK GDP is expected to continue to decline, with the UK entering a recessionary environment heading into 2023. High inflation and rising interest rates have been weighing on incomes and spending. The energy sup- port measures announced in September 2022 should reduce the extent of a recession and reduce inflation, but despite this and the weaker economic outlook, we expect the Bank of England to prioritise fighting inflation over supporting economic activity.
The trend of increasing occupier demand for regional offices (partially through decentralisation) is set to continue, driven predominantly by two factors; affordability (not only of real estate, but also cost of living) and flexible working practices which have meant businesses can be less London- centric. Quarterly office take-up in the Big Nine regional office markets in Q2 2022 was just below the 10-year quarterly average and has seen sustained levels since lockdowns ceased. There has been continued bifurcation in the sector with under-invested secondary assets struggling as occupiers focus on 'best in class' accommodation, whereas Grade-A office supply in regional UK was at its lowest in over a decade at the end of 2021 and M7 believes provides the opportunity for rental growth.
The retail warehousing sector continues to perform well both occupation- ally and within the investment market. Retailer performance and covenant strength remain strong and rental growth, following a period of re-basing, has been prominent. Prime yields in both the restricted and open A1 sectors recovered from their low point in 2020 during the first part of 2022. The flexibility of the big-box/ omni-channel format remains attractive to occupiers, coupled with low levels of supply and underpinned by high underlying land values, M7 anticipates positive headline rental growth as the year plays out. Moreover, M7 believes that retail warehouse pricing looks attractive when compared to other sectors.
The industrial and logistics sector has continued to perform well in 2022, with strong occupational markets driving rental growth and pushing vacancy rates to historic lows. Investment volumes, while still above the historical average, are likely to decline, driven primarily by investor sentiment reflecting the increased cost of debt funding, and the economic environment.
EUROPE: Investment into European real estate reached €157bn in the first half (H1) 2022 – the strongest ever first half year, driven by a very strong Q1, where total investment volumes reached €86bn. Commercial real estate investment volumes reached €71bn in Q2 2022, a decline of 9% on Q2 2021. This resulted in a 12-month investment volume to end Q2 2022 of €387bn, still the second highest rolling 12-month total ever and an increase of 35% compared to the €287bn achieved in the same period last year. The second quarter's decline in investment volume was heavily impacted by increased borrowing costs and economic uncertainty that slowed investment activity. Real estate pricing has been impacted by high inflation across the globe and central banks' interest rate increases.
The office investment market was stronger in H1 2022 than the previous year, up 20% on H1 2021 but down 19% on Q2 2021. Institutional investors are more focused on prime sustainable assets and competition for these remains high. The European office market is beginning to show clear disparity between the best office space in the best locations and second-hand office space. Environmental, social and governance (ESG) issues are becoming a key driving force behind this polarisation providing a key opportunity to reposition the low performing office space.
Investment into the industrial sector is down 8% in Q2 2022 compared to Q2 2021 but is still showing a positive trend in H1 2022 (18%) vs H1 2021. Investor interest in the industrial sector is underpinned by expectations of strong rental growth resulting from low vacancy rates and continued strong occupier demand in most European markets.
Strategic corporate development
M7 was established in 2009 and focused initially on the UK multi-tenanted industrial sector. The need for efficient and accurate data management was a key part of the firm's founding philosophy.
The development of the continental European platform started in 2013, with the goal of providing real estate owners and investors with a first class, integrated asset management platform across Europe, specialising in multi-ten- anted regional real estate. With local teams on the ground in 15 countries and territories, the business is well placed to access local market intelligence and source attractive deals. All assets are actively managed throughout the holding period, integrating local market intelligence into the decision-making process.
In September 2021, Oxford Properties Group, a leading global investor, asset manager and developer of commercial real estate, acquired M7. M7 continues to operate as a stand-alone business under the day-to-day management of the current leadership team. The transaction provides M7 with the support and resources of a significant global real estate investor which shares M7's entrepreneurial ethos and strong ambition to grow the business substantially over the next few years to create a truly world-class industrial-focused asset and investment management platform.
Performance verification
M7 looks to agree target returns for each of the strategies implemented. We have a team focused on reporting and measure performance against forecast on an ongoing basis.
COMPLIANCE STATEMENT
This information is intended for Professional Clients and Institutional Investors only. It is not intended as an offer or solicitation with respect to the purchase or sale of any security or other financial instrument or any investment management services and should not be used as the basis for any investment decision or relied upon in any way by the public. No determination has been made regarding the suitability of any securities, financial instruments or strategies for particular clients or prospects and the information within is of a general nature. The source of all information is M7 unless stated otherwise. M7 has a wholly owned subsidiary, M7 Real Estate Financial Services Limited, that is authorised and regulated by the Financial Conduct Authority (Reference number: 618047).