FTSE Russell - Inverting factor strategies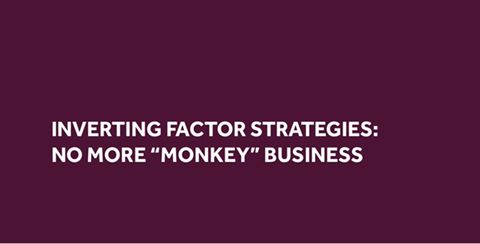 Weekly Market Navigation Update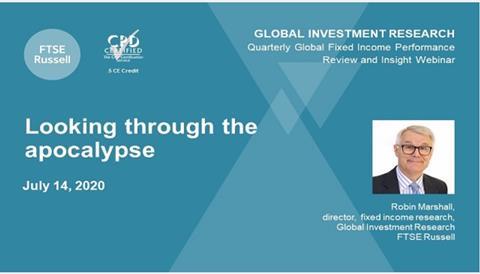 In this Market Navigation Update, Philip draws upon key observations from the recently published 'Market Maps' Monthly Performance Report to discuss:

- Different perspectives of the Covid-19 impact.

- Why have US equities outperformed in the risk rally?

- Comparing drivers of R1000 and R2000 performance.

- REIT and Environmental Opportunity index performance.

- Factor rotation.

- Correlation analysis.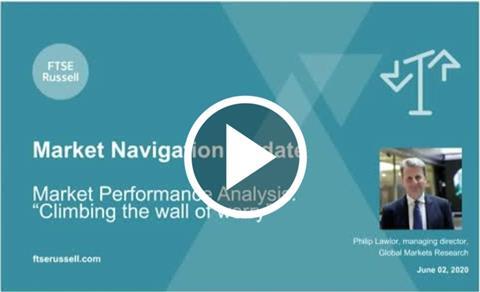 This week Philip will review key data points from the Market Maps Equity Market Drivers report to provide insight into significant shifts in the global economic outlook.
- How will debt financing impact the recovery?
- What is happening to the EPS cycle?
- Diminishing prospects for dividends and buybacks
- Elevated valuations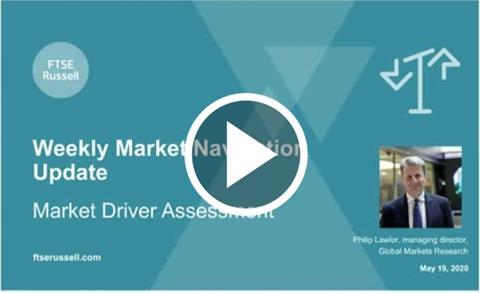 This week, Philip Lawlor, managing director, Global Markets Research, FTSE Russell provides perspective and analysis on global bond markets.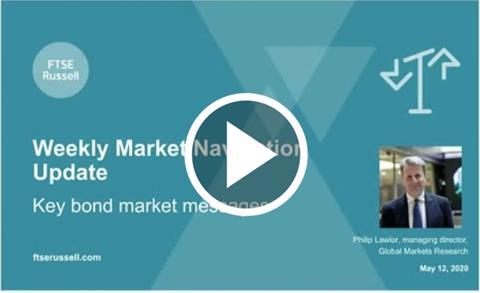 In this week's briefing, Philip Lawlor, MD, Global Markets Research looks at the impact of lower trend growth, the role of the central banks and whether the Fed could end up buying equities, and if supply shortages will produce an inflation problem.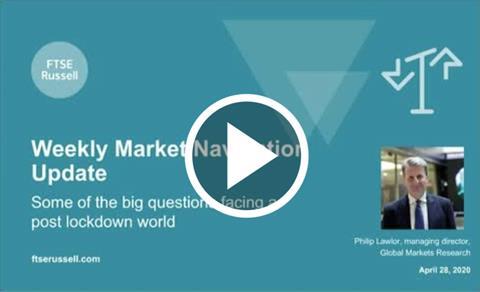 Philip Lawlor, MD, global markets research and Marlies van Boven, MD research & analytics, FTSE Russell
12 years apart but similarities exist. In our quarterly performance update on factors, Philip and Marlies compare the impact of the Covid-19 and 2008 GFC corrections on factor behaviour.
Philip Lawlor, MD, Global Markets Research, FTSE Russell
Covid-19 market impact assessment - a case of 'the Good, the Bad and the Ugly'. This week's briefing focuses on a review of global equity performance drawing upon findings from our Equity Markets Driver report published today, with Philip Lawlor, MD, Global Markets Research, FTSE Russell
Accounting for climate risk in sovereign bond portfolios: FTSE Climate Risk-Adjusted World Government Bond Index [Climate WGBI]
The global sovereign debt market is one of the largest asset classes in the world, yet fixed income markets have typically lagged other asset classes in relation to ESG integration activities. Sovereign debt investors are exposed to a range of climate change risks that are typically not well understood or incorporated in the investment process. Part of the challenge has been the lack of sustainable investment products and viable climate data.
The FTSE Climate Risk-Adjusted World Government Bond Index (Climate WGBI) offers investors a solution that they can credibly implement. It measures the performance of fixed rate, local currency, investment grade sovereign bonds incorporating a tilting methodology that adjusts index weights according to each countries' relative exposure to climate risk, with respect to resilience and preparedness to the risks of climate change.
---
2019 Smart Beta Survey Results - Live Studio Panel Discussion
With representatives from Merseyside Pension Fund, Ohio Public Employees Retirement System, Legal & General Investment Management and J.P. Morgan Asset Management.
Rolf Agather, Managing Director Research, FTSE Russell was joined by a select panel of investment experts as they examined some of the key findings from the FTSE Russell 2019 Smart Beta survey. This year the panel also discussed the results from FTSE Russell's special 'Smart Sustainability' report, which looks at the impact of ESG on Smart beta.
---
FTSE EPRA Nareit Green Indexes
Climate change poses clear and material risks to real estate assets with the potential to impact return profiles. Listed real estate, has historically lacked appropriate tools to allow investors to assess their exposure to climate risk and to integrate it effectively in their investment strategies. Find out more by watching this 2 minute animation
---
FTSE Russell webcast channel
---
European Asset Owner Trends in 2018
Henry Odogwu, managing director, head of asset owner group Europe, FTSE Russell highlights key investment trends we have seen within the asset owner community in Europe. He also discusses some of the key challenges faced in an ever changing financial landscape.
---
Finance Goes Green in 2018 | February 2018
Experts from the field talk about the trends from 2017 and discuss the outlook for 2018.
---
Small Cap Perspectives: Russell 2000 Index | February 2018
---
FTSE 250 Index: Excellence in UK mid cap indexing since 1992 | October 2017
Mark Makepeace, CEO, FTSE Russell looks back to 1992 when the FTSE 250 Index was launched and reflects on the role of FTSE Russell in UK capital markets and the growth of indexing.