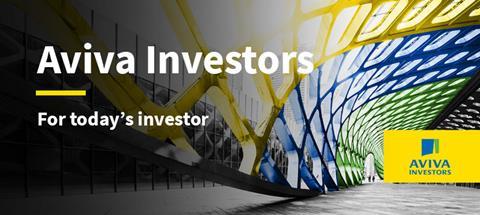 Corporate overview
Aviva Investors is a global asset manager with expertise in real estate, fixed income, equity, multi-asset and alternative investments. Our investment intelligence spans major markets, where we currently invest €334bn (as at 31 March 2020) on behalf of our customers. This gives us the size and scale to successfully seek out opportunities that will deliver specific investor outcomes. With over €35bn of real estate assets (as at 30 June 2019), Aviva Investors offers comprehensive market coverage with specialist teams covering occupational and investment markets, and our dedicated in-house real estate strategy and research teams undertake proprietary research. Along with the traditional route of direct acquisition of bricks and mortar, real estate can be accessed via listed and unlisted real estate funds, co-investments and joint ventures, and via real estate debt. At Aviva Investors we seek to bring our expertise in all these areas together to deliver outcome-oriented solutions for our clients. Capturing and releasing value requires a deep understanding of the market, together with execution capability and agility. Our real estate team is resourced and structured to do that. As at 30 June 2019 we have over 150 real estate investment professionals, based in offices in Frankfurt, London and Paris.
Sector forecasts
INDUSTRIAL: While recent indicators for the manufacturing sector have been heavily affected by Brexit uncertainty, overall they paint quite a gloomy picture. Activity in the sector lost considerable momentum in the second half of 2018 and recent data suggest that conditions overall remain subdued. Robust demand from retailers and wholesalers in particular continues to drive the market forward. Strong demand conditions in the logistics sector continue to elicit a supply response with development starts picking up sharply in recent quarters. As a result, availability in the sector is inching higher from very low levels. Low availability is supporting rental levels, though rental growth is tailing off of late.
OFFICE: With the majority of development space already pre-let or under offer, relatively tight conditions look set to persist in the near term and this should support rents in the market. According to CBRE, prime rents in Central London have rallied a little in recent quarters.
Meanwhile leasing conditions remain healthy in the major regional markets though we have seen a slowdown in activity compared to 2018's very strong levels. These markets continue to appear relatively defensive in the near term. Low vacancy should help them to cope with increased construction activity as well as economic and political uncertainty. Rental growth has been more muted in these markets and rents look well supported.
RESIDENTIAL: A significant change in the fortunes of the mainstream housing market remains difficult to envisage in the near term. Though interest rates and credit availability remain supportive, peak support from this source has probably passed. Affordability, remains stretched. In addition, Brexit uncertainty is likely to see some weakening of labour market prospects. As a result, house price growth and market activity are likely to remain subdued in the period ahead.
RETAIL: Activity in the retail sector continues to be supported by a robust labour market, though some employment surveys have weakened of late and the pace of job creation appears to be slowing. For now at least, the labour market remains healthy and continues to add new jobs. By contrast, however, good news is much harder to find in retail occupier markets. Many retailers continue to struggle, with Arcadia and Monsoon among recent high-profile restructurings. Elevated vacancy remains a problem in many parts of the market and rents are under significant downward pressure. Rental values began to slide in earnest during 2018 and 2019 so far has seen further slippage.
OTHER: Overall, although our economic growth forecasts have not materially changed, the balance of risks have. Central banks are reversing interest rate rises and this is likely to prolong the real estate cycle. As Brexit uncertainty heightens, economic expectations remain unpredictable.
Investment principles & strategy
All of the direct real estate funds at Aviva Investors are actively managed, and our belief is that to do this effectively we must be conviction-led. At heart we are value investors, following a disciplined investment strategy focused on a small number of core locations where we are deeply embedded and where our superior analytics can drive stock selection and our deep relationships drive execution and add value. Our investment strategy focuses on investing in locations where people want to Live, Work, Play and Learn.
Strategic corporate development
In May 2018, we announced the formation of a new real assets business, bringing together direct real estate, infrastructure, structured finance and private debt under a single leadership and operating structure. Aviva Investors is one of Europe's largest managers of real assets, with over 35 years of experience and €50bn of assets under management. With global allocations to alternative strategies, including real assets and private debt, expected to more than double by 2025, the formation of Aviva Investors Real Assets (AIRA) will position the business to meet this growing client need. Mark Versey has been appointed Chief Investment Officer, Real Assets, overseeing around 300 professionals in five locations (London and Norwich, Paris, Frankfurt and Toronto) working across fund management, asset management, asset origination, underwriting, research and business management. A real assets leadership team has been established, comprising:
Mark Versey, CIO, Real Assets
Daniel McHugh, Managing Director, Real Estate Investments
Barry Fowler, Managing Direct, Alternative Income
Chris Urwin, Director of Research, Real Assets
Toni Miller, Head of Asset Management Services
AIRA will focus on being a direct operator in real assets, with full control over fund management, asset management, origination and distribution in its chosen markets.
Performance verification
We have our own performance measurement team dedicated to producing detailed performance reports. We will look to agree suitable benchmarks and performance targets with our clients. Where suitable benchmarks are not available for the strategies and objectives required by our clients, absolute or cash relative benchmarks can be utilised.
COMPLIANCE STATEMENT
Except where stated as otherwise, the source of all information is Aviva Investors Global Services Limited ("Aviva Investors") as at 30 September 2019. Unless stated other- wise any views and opinions expressed are those of Aviva Investors. They should not be viewed as indicating any guarantee of return from an investment managed by Aviva Investors nor as advice of any nature.
Some of the information within this document is based upon Aviva Investors estimates. It is not to be relied on by anyone else for the purpose of making investment decisions. Issued By Aviva Investors Global Services Limited, registered in England No. 1151805. Registered Office: St Helen's, 1 Undershaft, London EC3P 3DQ. Authorised and regulated by the Financial Conduct Authority.
RA18/1010/30112019.